NEWS
October 2023
4th Türkiye-Africa Business and Economy Forum was held in Istanbul between 12 and 13 October, under the auspices of the Ministry of Commerce of the Republic of Türkiye and the organization of DEIK (Foreign Economic Relations Board).
Mr Deniz Yükcü, Managing Director and Principal Director Turkic States represented IMCI+ Group Intl. during this important event.
The forum, which was held with the participation of many Presidents, Ministries, Ambassadors and Diplomatic Mission Groups from Africa, has welcomed beneficial discussions about infrastructure investment opportunities in Africa; energy, telecommunication and transportation networks, agricultural industry, African digital transformation, developing the ecosystem of digital technologies of Africa, opportunities and benefits in free zones, effective defense and aviation technologies, evaluation of health technologies, tourism centers and transformation projects, investment and financing of trade and banking system of Africa.
IMCI+ Group International participated as a special guest in the organization, which was held with the participation of the President of the Republic of Türkiye, Mr. Recep Tayyip Erdogan, and face-to-face meetings were held.
An active position has been identified as IMCI+ Group International, in Africa's developing conjuncture and many state projects have been discussed at the ministerial level.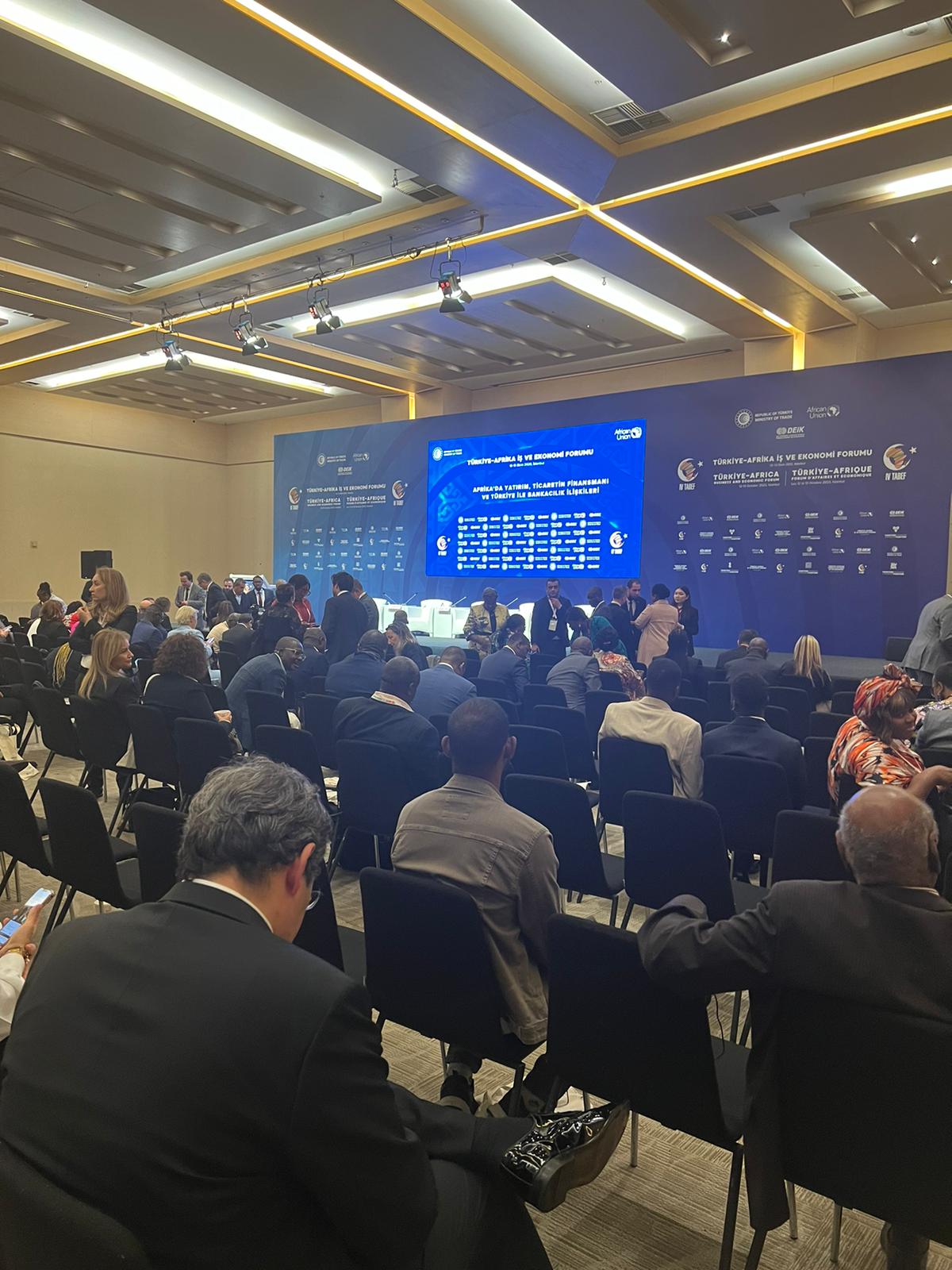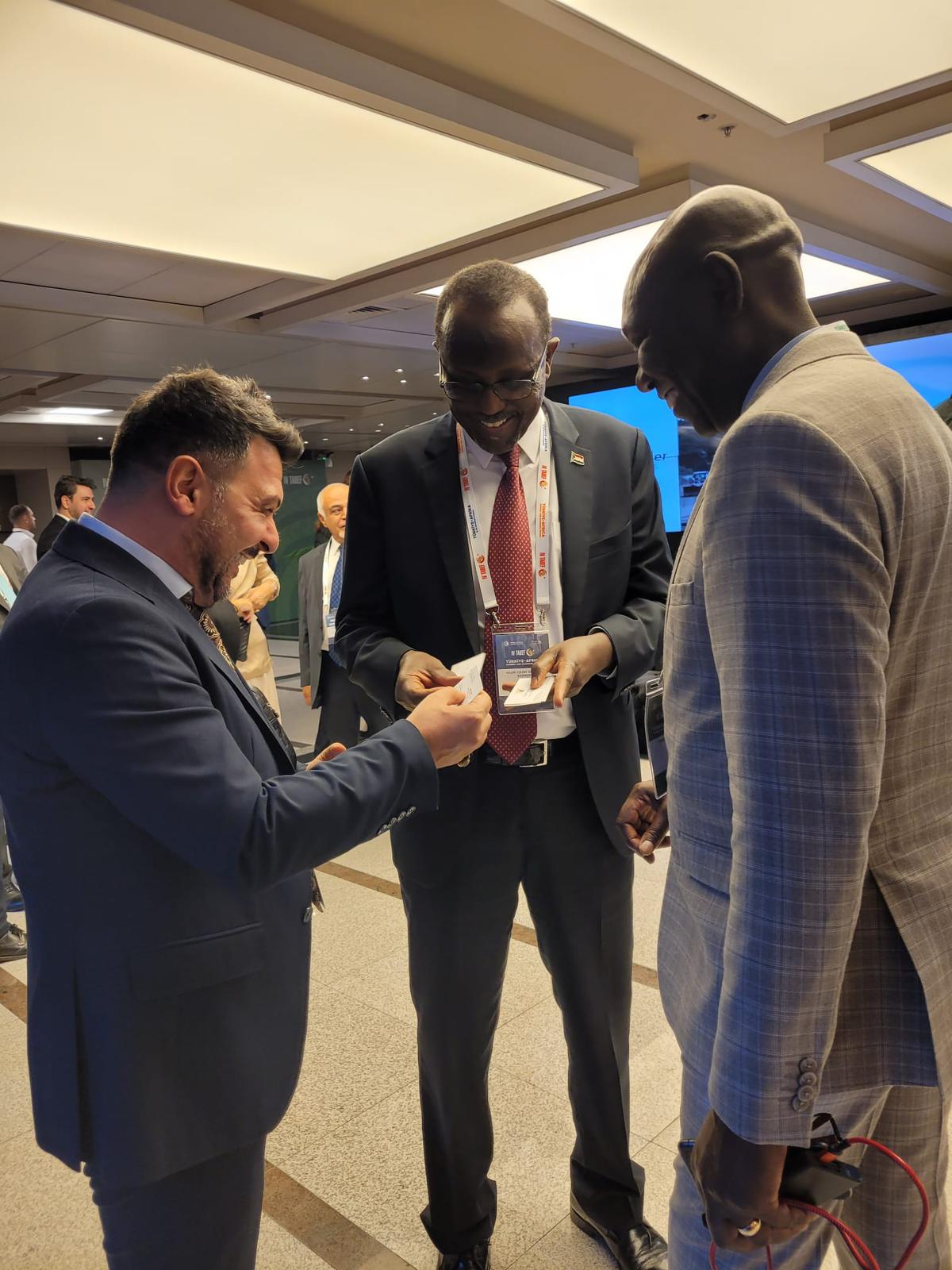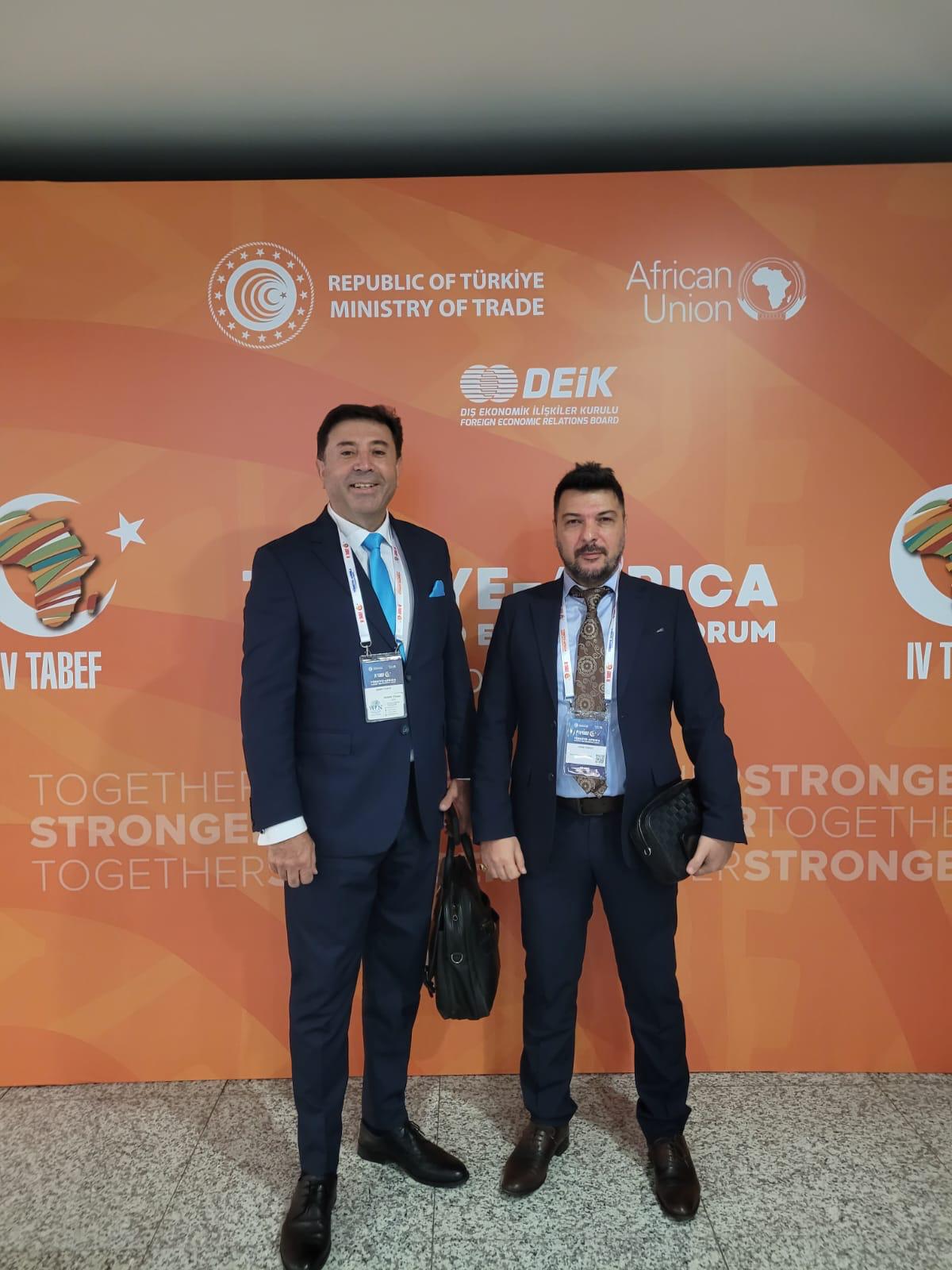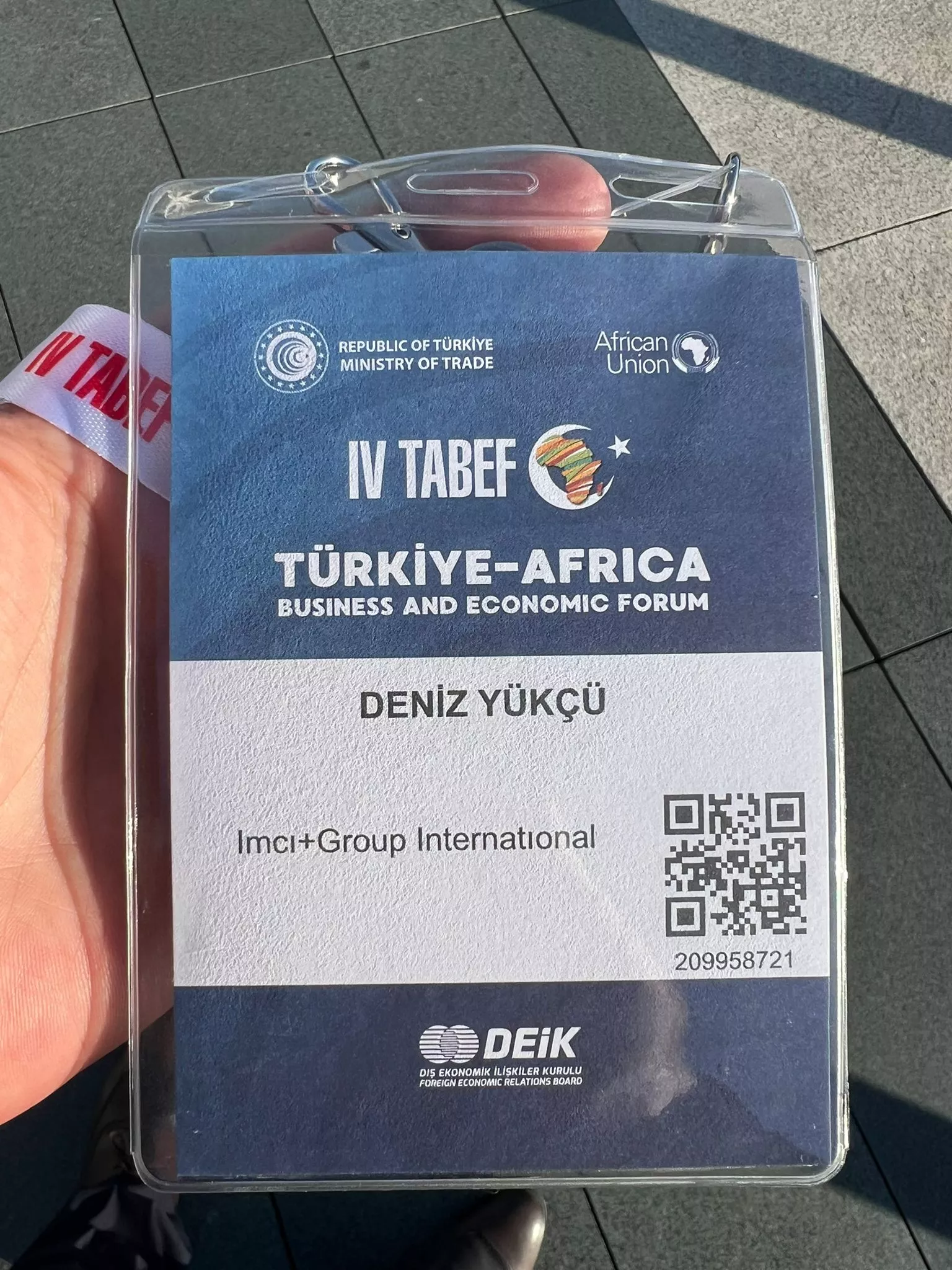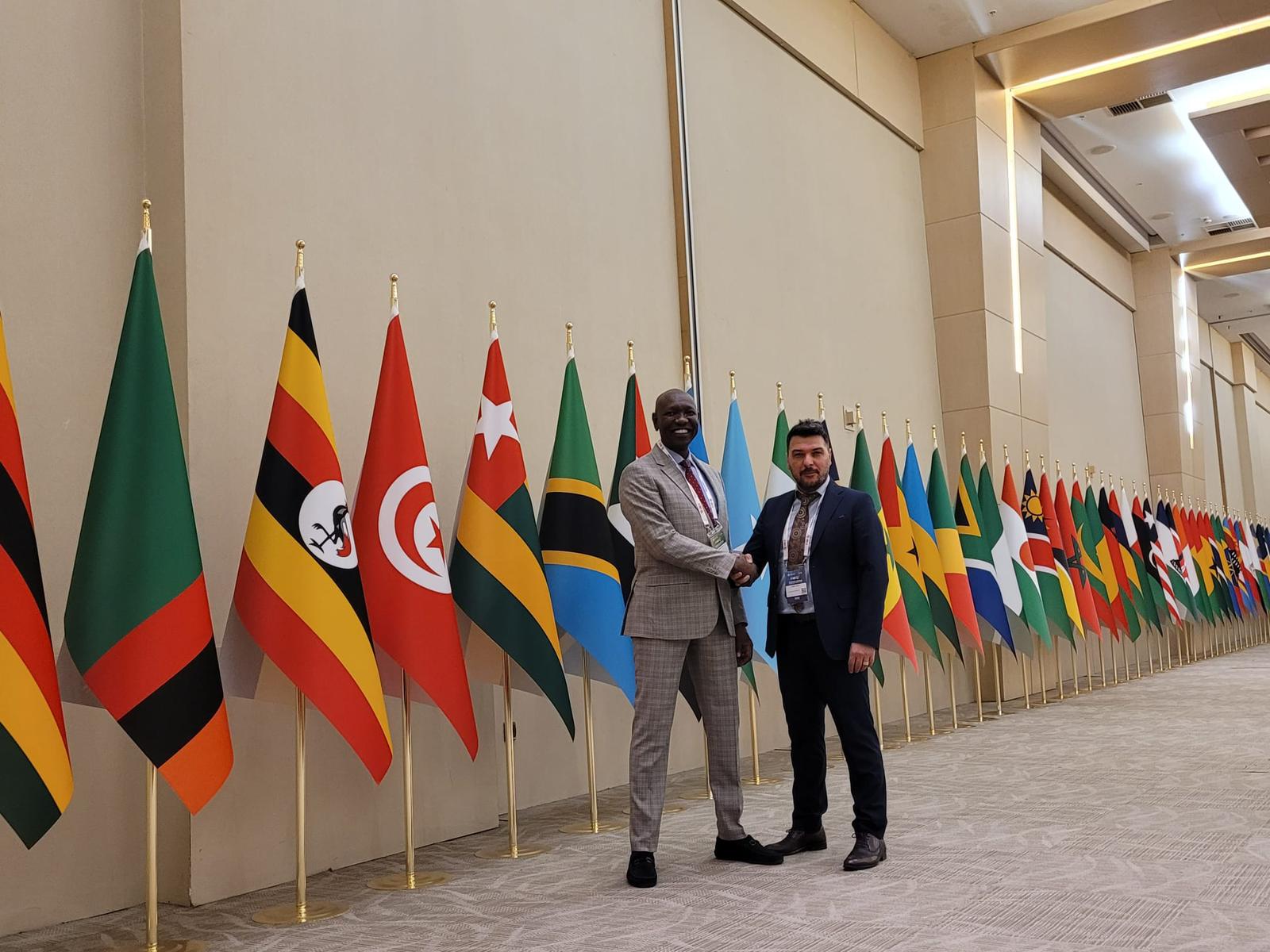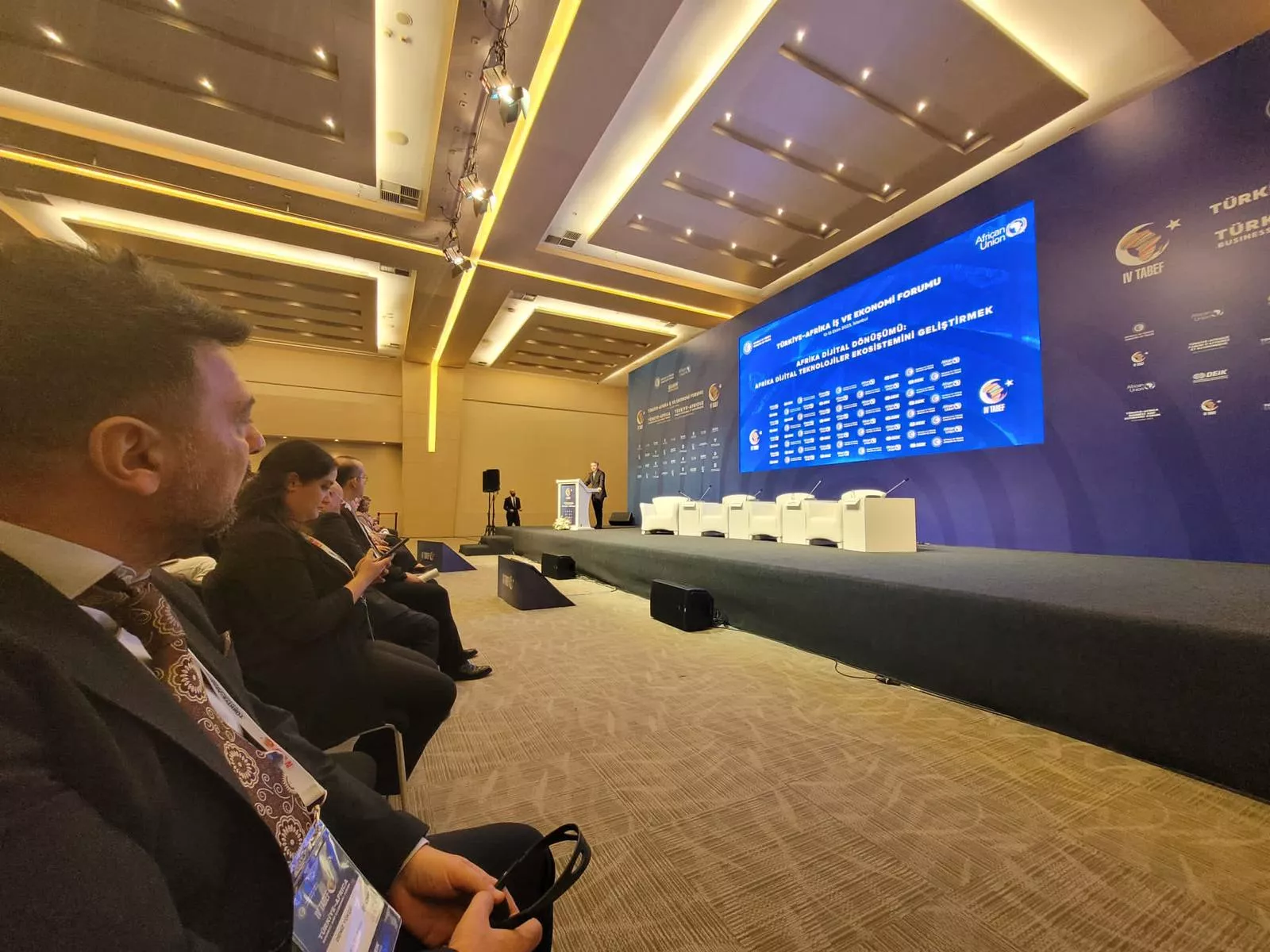 October 2023
IMCI+ Group Intl. was accepted as a member of the Zurich Chamber of Commerce.
The Zurich Chamber of Commerce was founded in 1873, making it one of the oldest and most traditional business associations in Switzerland. In the liberal upheaval of the 1830s, Zurich's vigorously developing economy lacked an organ to represent its interests. In 1873, at the instigation of the Zurich Publishers and Booksellers Association, an independently organised Chamber of Commerce was founded. This was first called the Kaufmännische Gesellschaft and was renamed the Zurich Chamber of Commerce in 1919. The vision of the founders was to protect Swiss trade interests and to conclude advantageous customs and trade agreements.
October 2023
Awards Nominations
Nominations
Franco Chirco, Italy

Milad Habib, USA

Dr Carmen M Castro, DBA, USA

Namik Kemal Doygun, Turkey
Award Leadership / Contribution
Detlef Hoffmann, Germany-Spain

Igwe Osaroigwe, Nigeria

Namik Kemal Doygun, Turkey

Ismail Bitar & Yasin Bitar, UAE-Dubai

Andrea Pisoni, Italy
INGROUP SRL, Italy

Dr Farzad Kaj, Germany

Xiuyan Guan, China
IMCI Global Summit 2023_AWARDS NOMINATION
15.09.2023 –  Türkiye
The 10th WORLD TURKISH BUSINESS COUNCIL was held in Turkey with the presence of the President of the Republic of Turkey, Mr. RECEP TAYYIP ERDOGAN and all relevant ministries.
IMCI+ Group Intl and IMCI+ Türkiye, were represented by Mr  Deniz Yükçü, Managing Director  / Principal Director Turkic States, who was invited as a special guest for this congress in partnership with the ORGANIZATION OF TURKISH STATES. 
An important step has been taken for the projects that can be carried out jointly by the business people of the TURKISH world, diplomats, members of the TURKISH DIASPORA and the relevant ministries of the TURKISH STATES.
Mr Deniz Yükcü had special meetings with Deputy Minister of Trade of Uzbekistan Nozim Kholmurodov, Deputy Minister of National Economy of Kazakhstan Abzal Abdikarimov, Minister of Economy and Energy of the Turkish Republic of Northern Cyprus Ugman Amcaoglu, Minister of Foreign Affairs of the Turkish Republic of Northern Cyprus Tahsin Ertugruloglu and President of the Moldavian Autonomous Turkish Region Ms. Evghenia Gu?ul.
Additionally, in the coming weeks, the AFRICAN BUSINESS COUNCIL will be in ISTANBUL under the auspices of the Presidency of the REPUBLIC OF TURKEY and IMCI+ will once again attend as a special guest.
This participation of IMCI+  Türkiye and IMCI+ Group Intl. is a further successful milestone in developing our presence and activities. Not only in  Türkiye but also in the whole region of the Turkic States Council.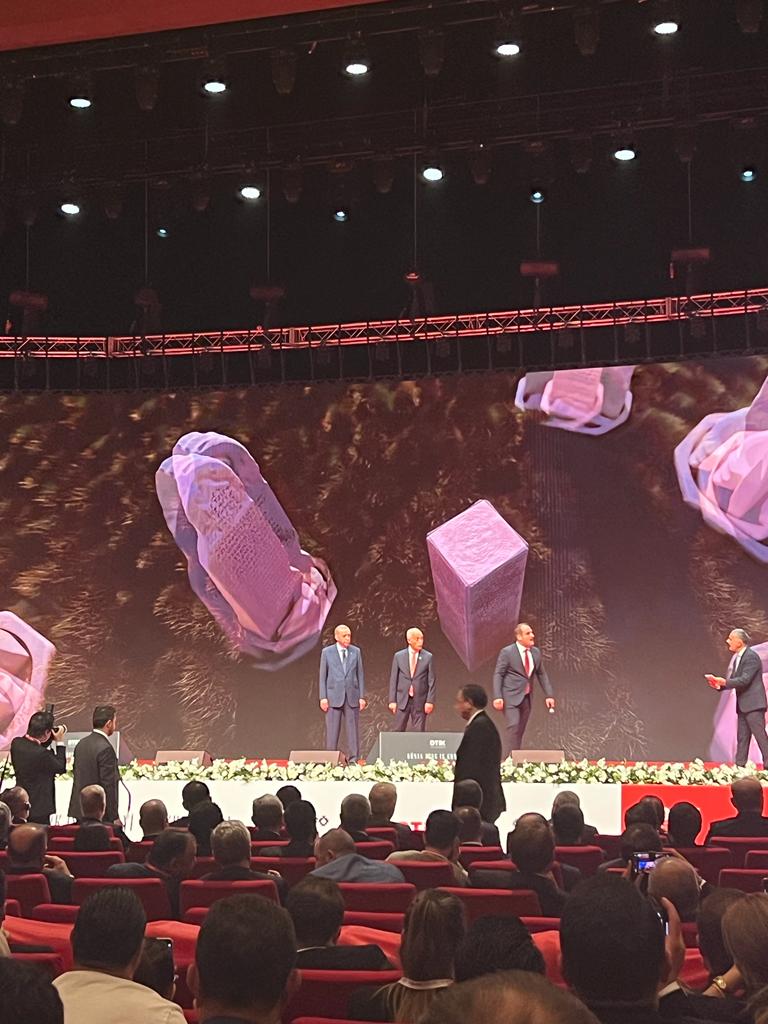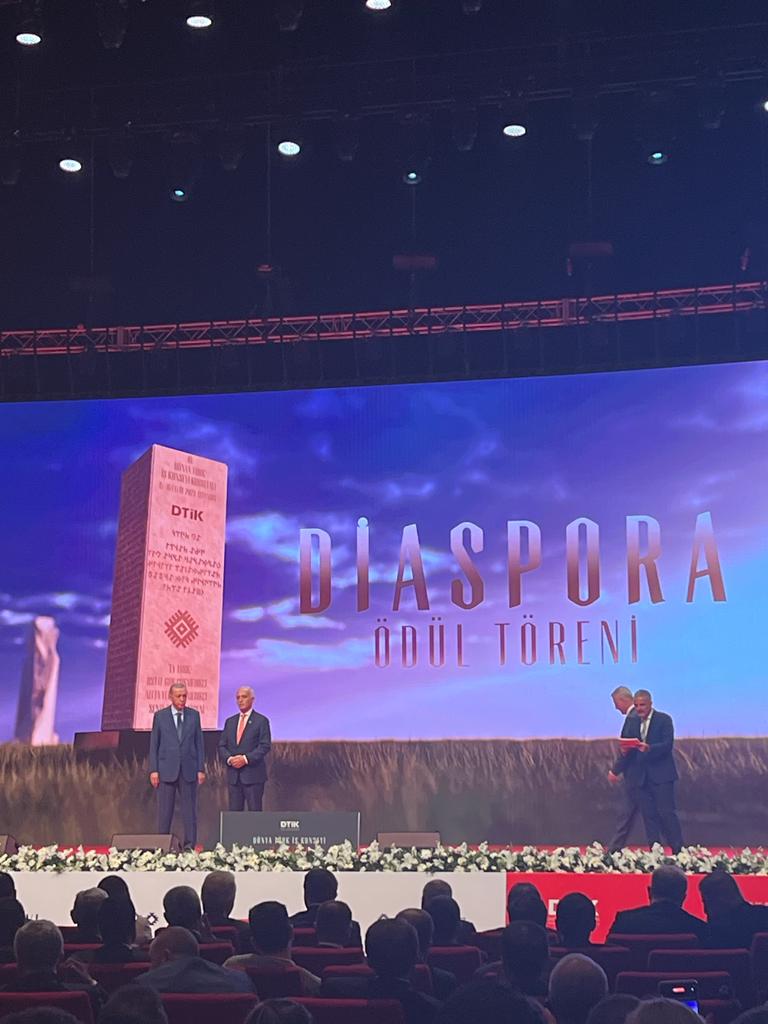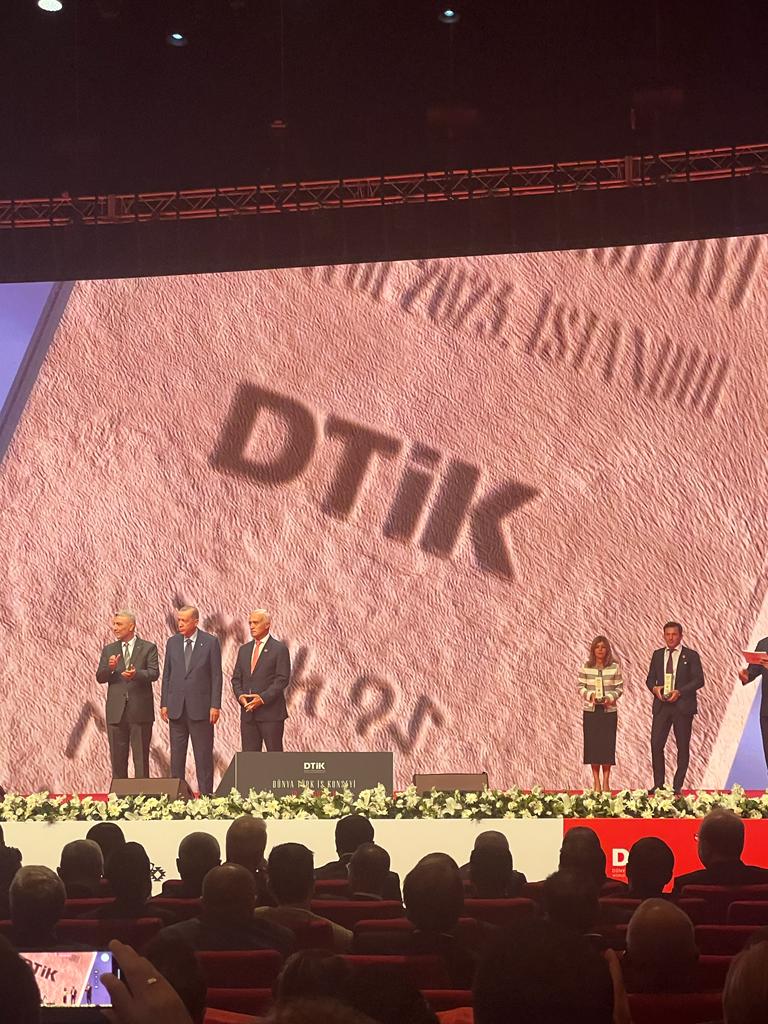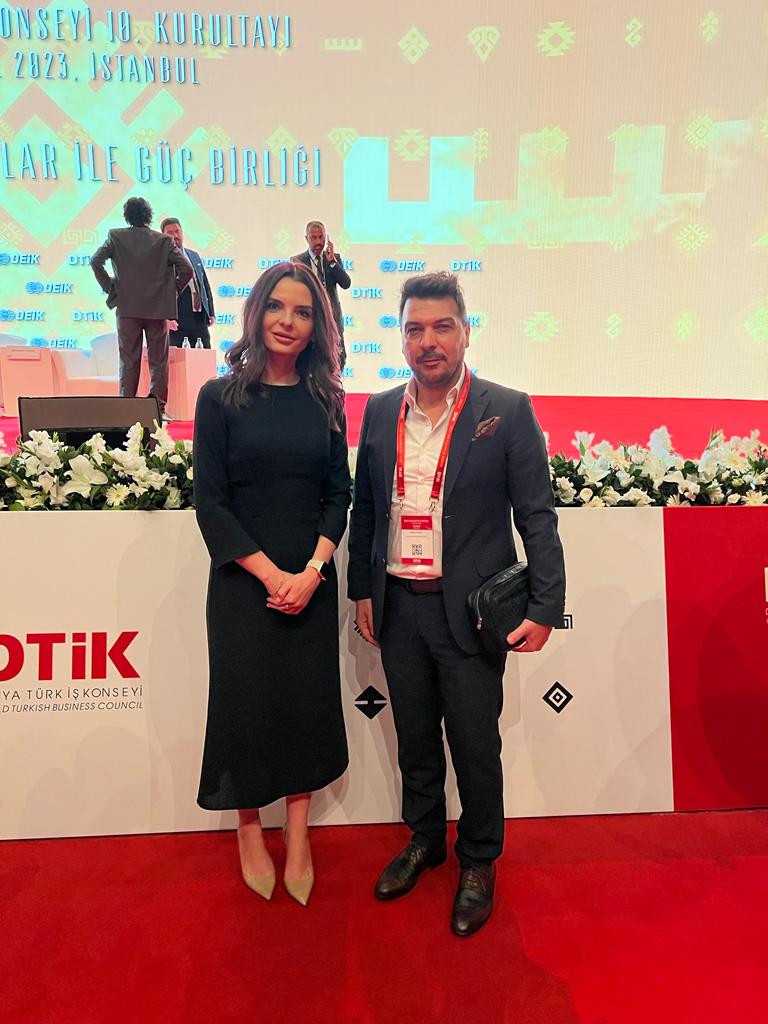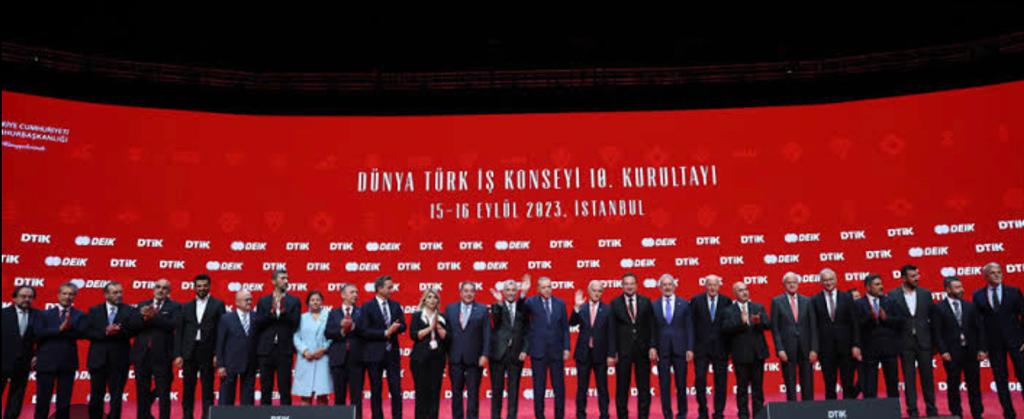 (APRIL / AUGUST 2023) TRIP TO CHINA. DIVERSE DUE DILIGENCE ON RENEWAL ENERGY AND MINING PROJECTS. MEETING WITH AUTHORITIES.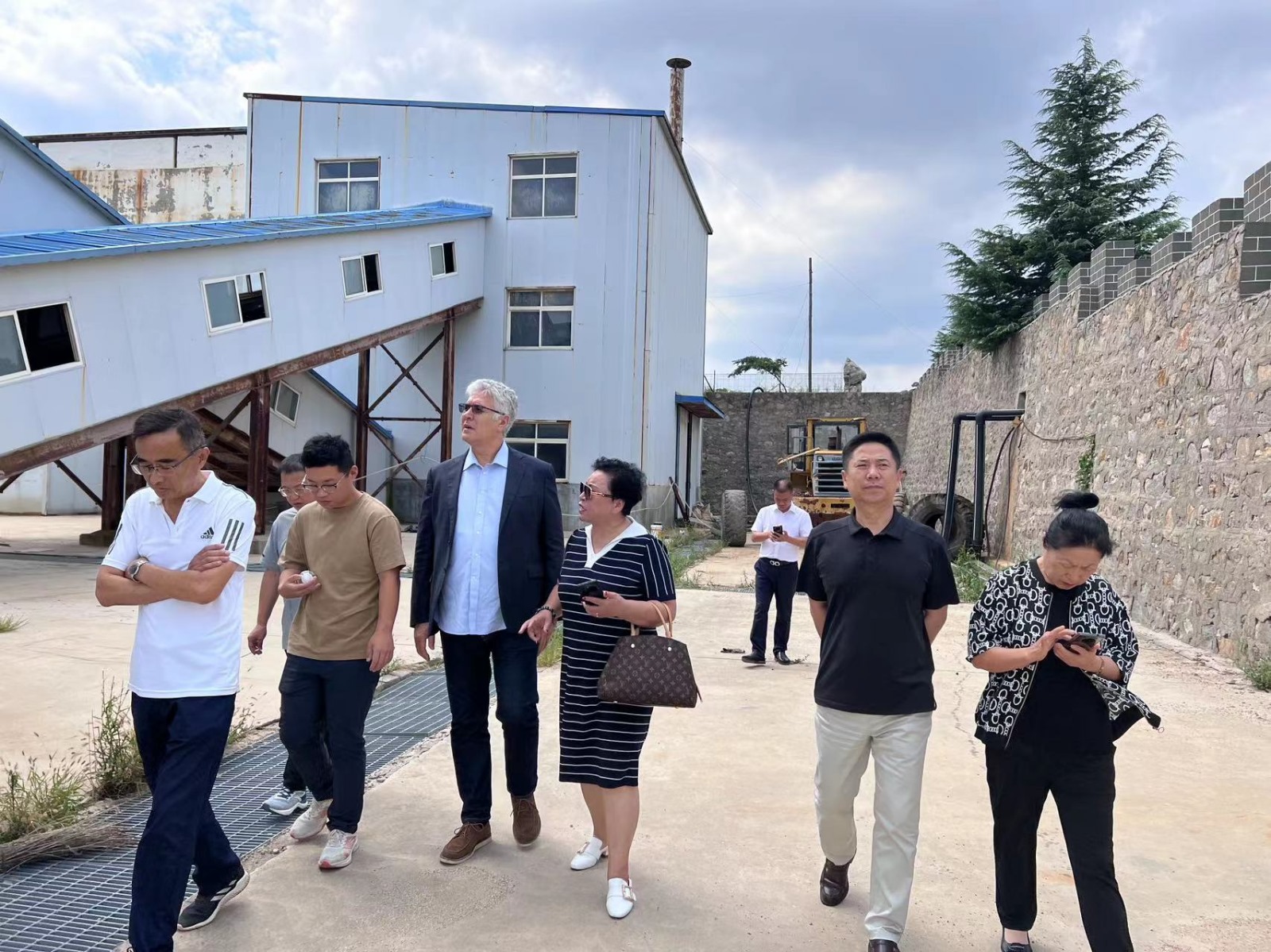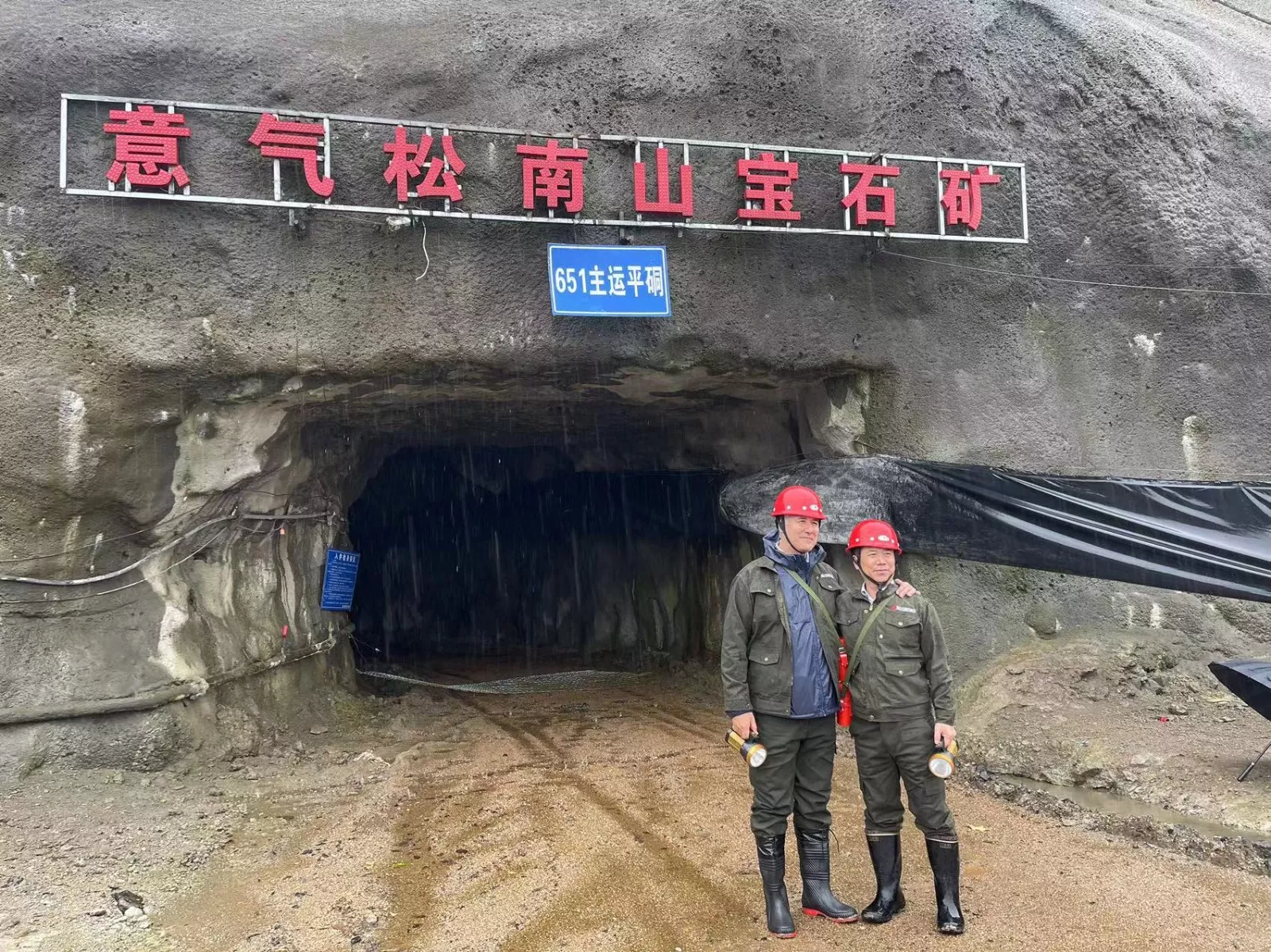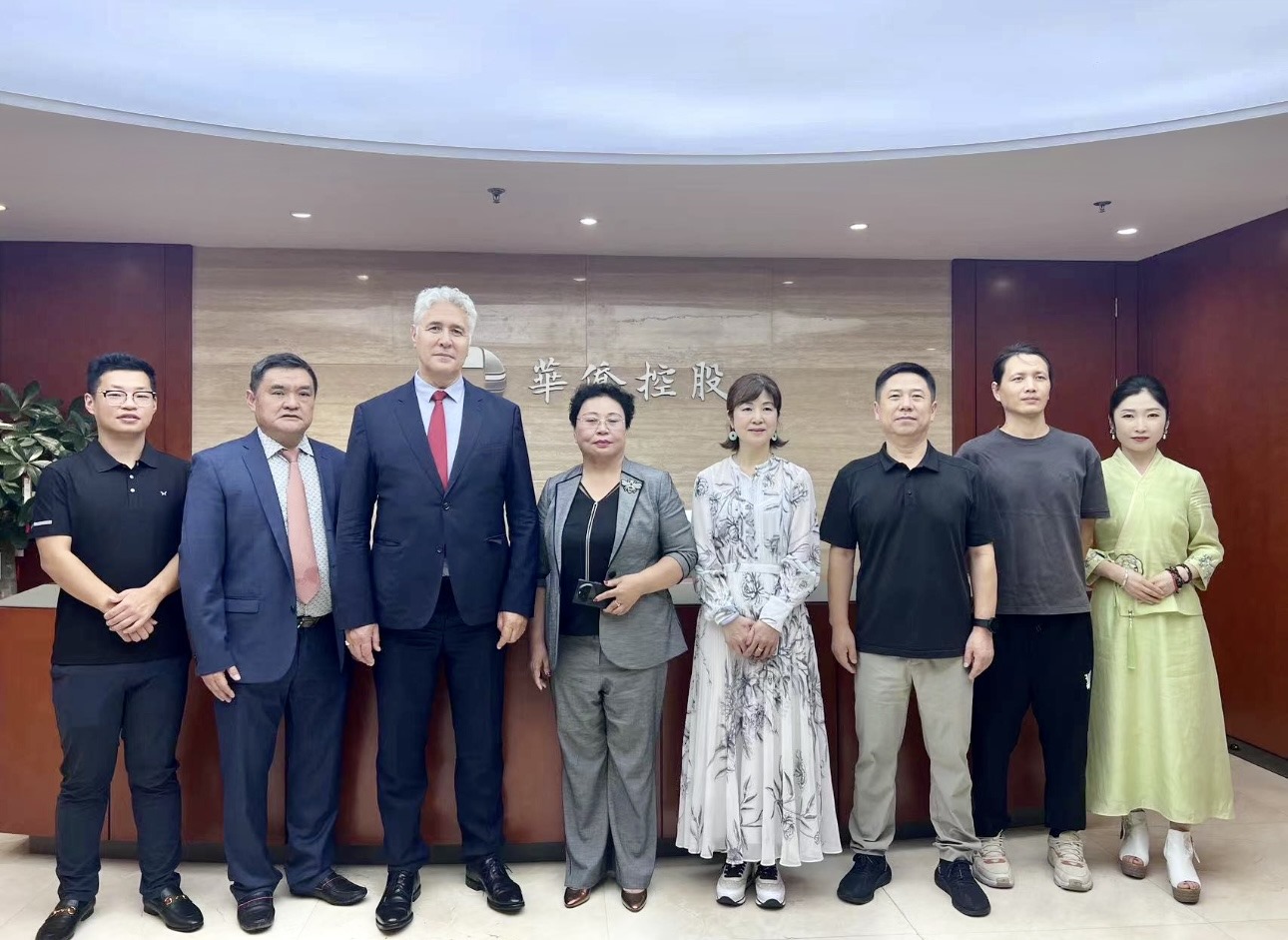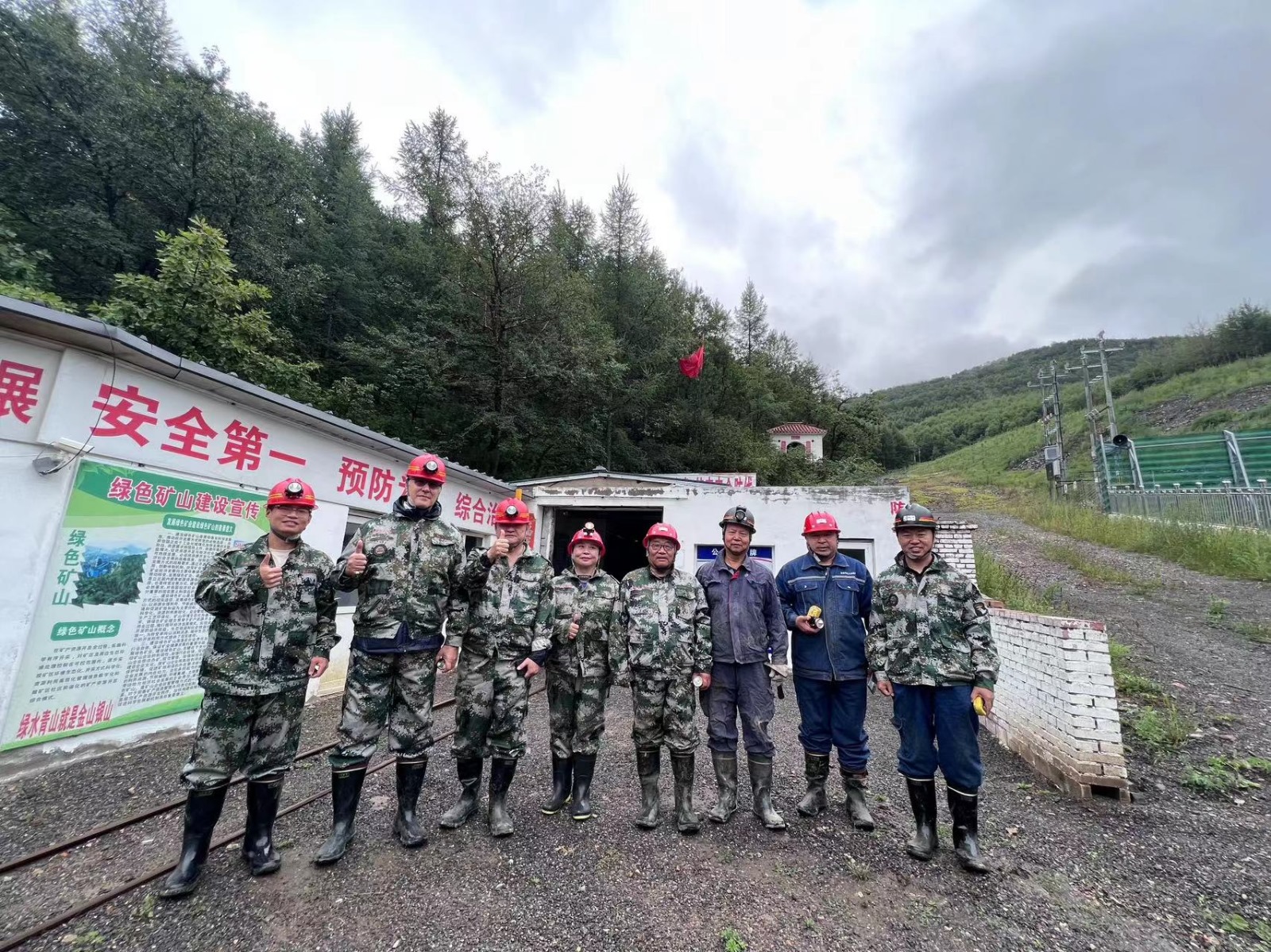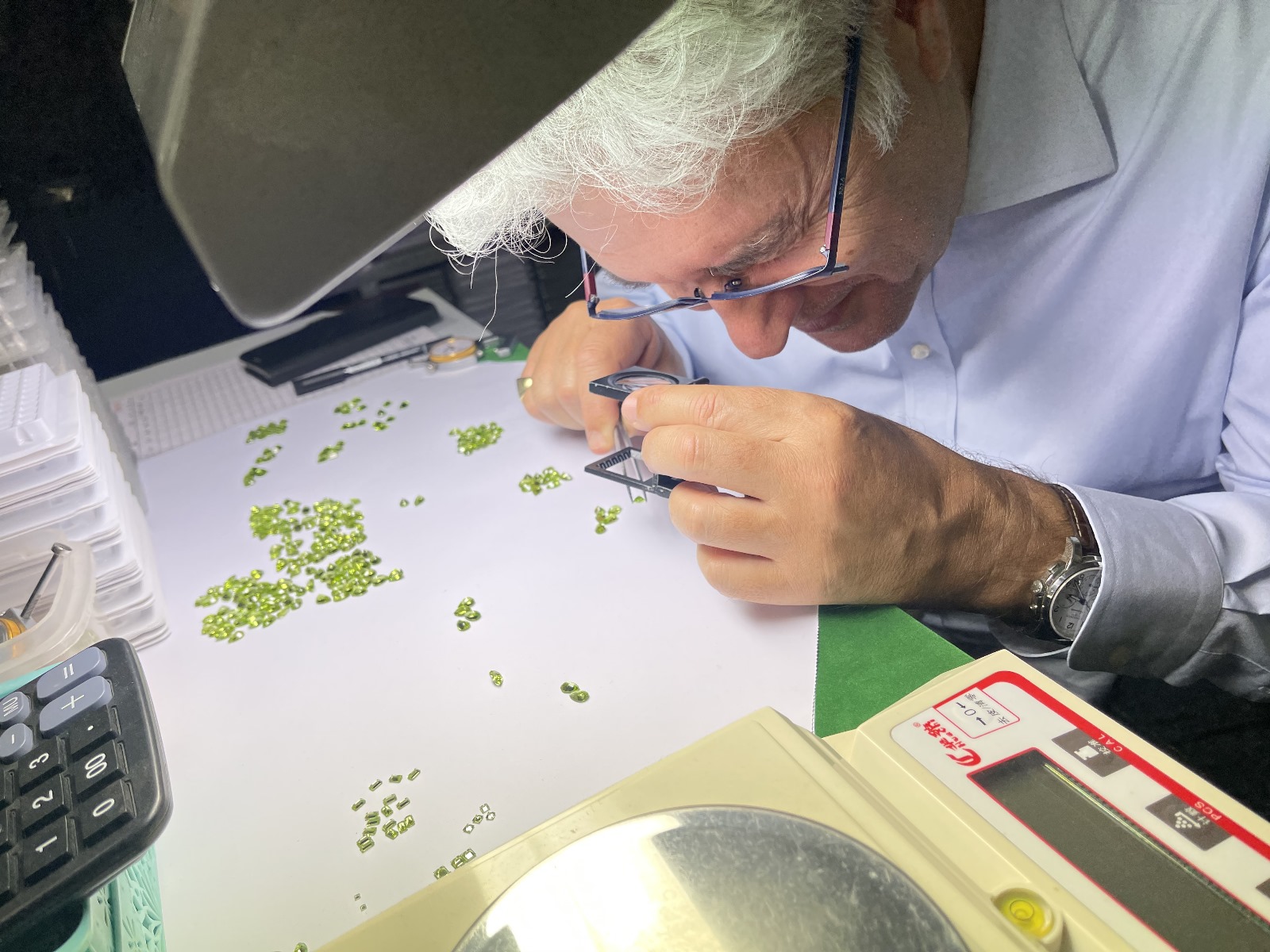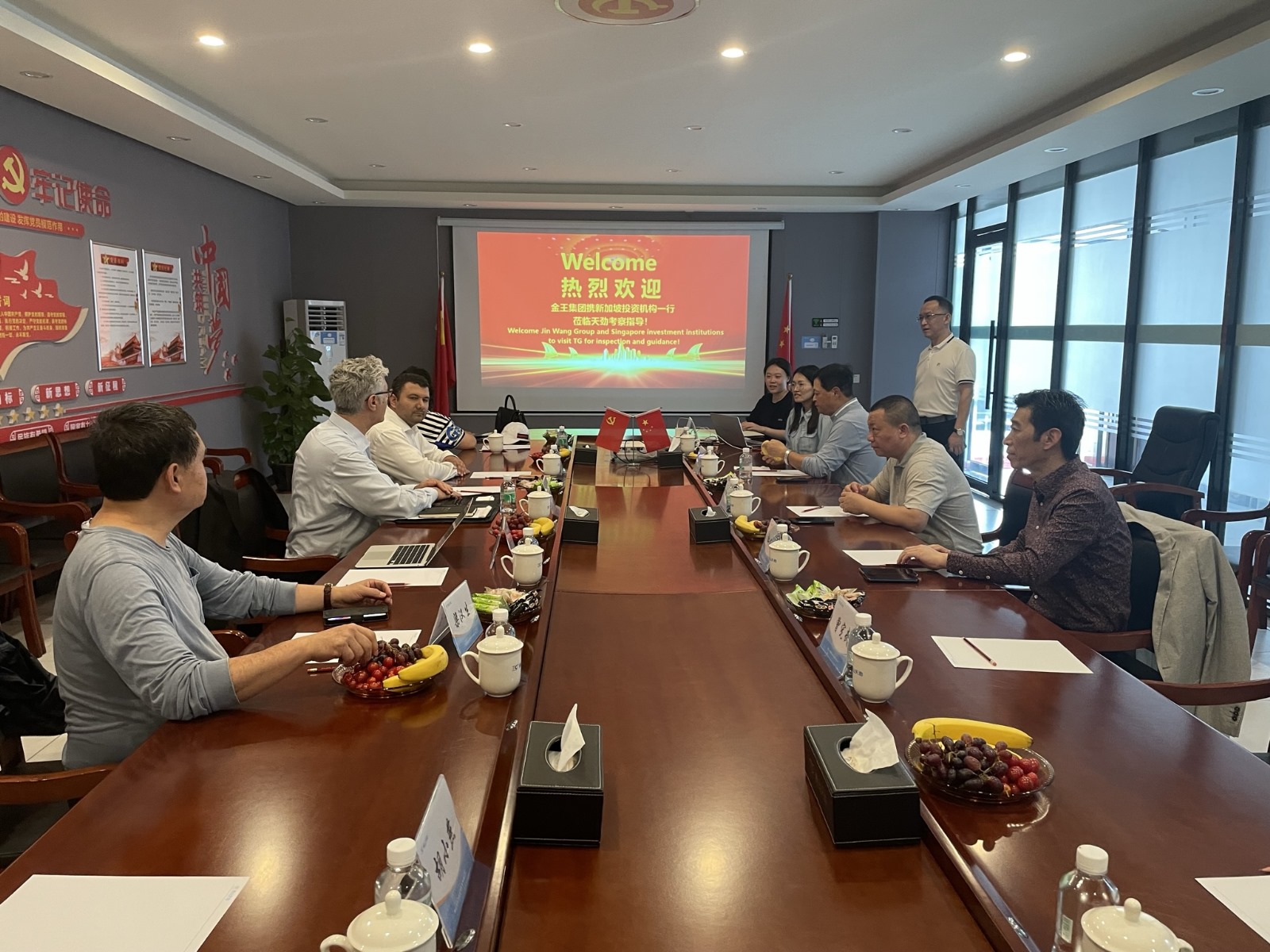 August 2023.  Due Diligence visit in Nigeria. Farming Project. Dr Farzad Kaj, Pedro Gard Brito (Directors).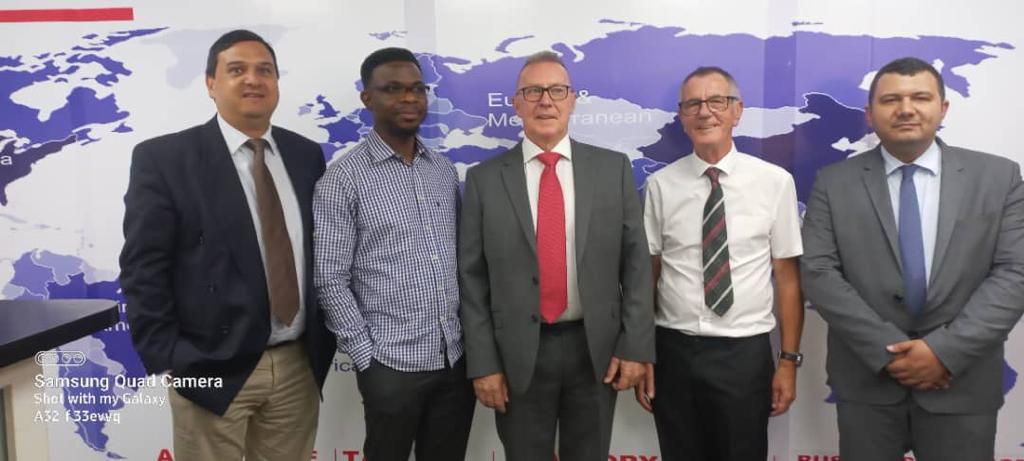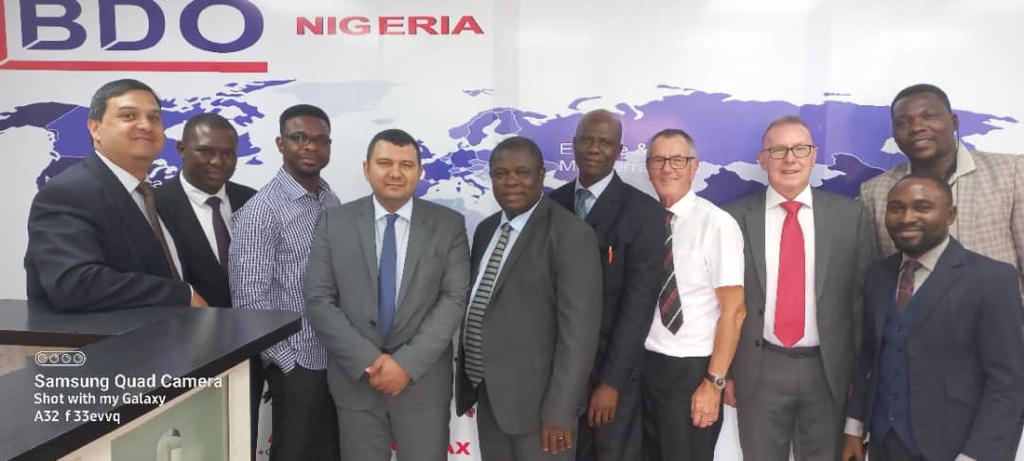 Project Visits UAE. Including reception of members of Royal Family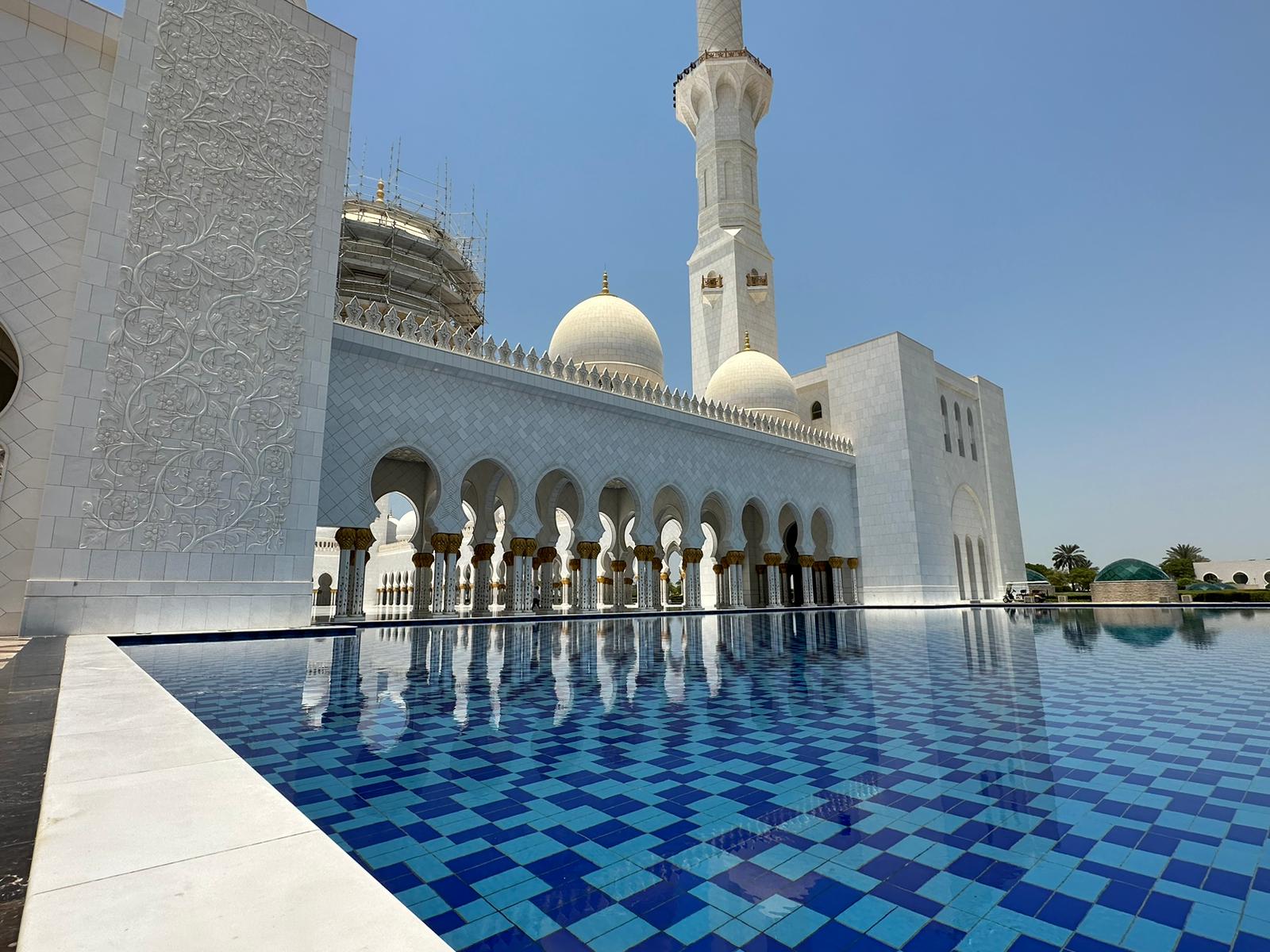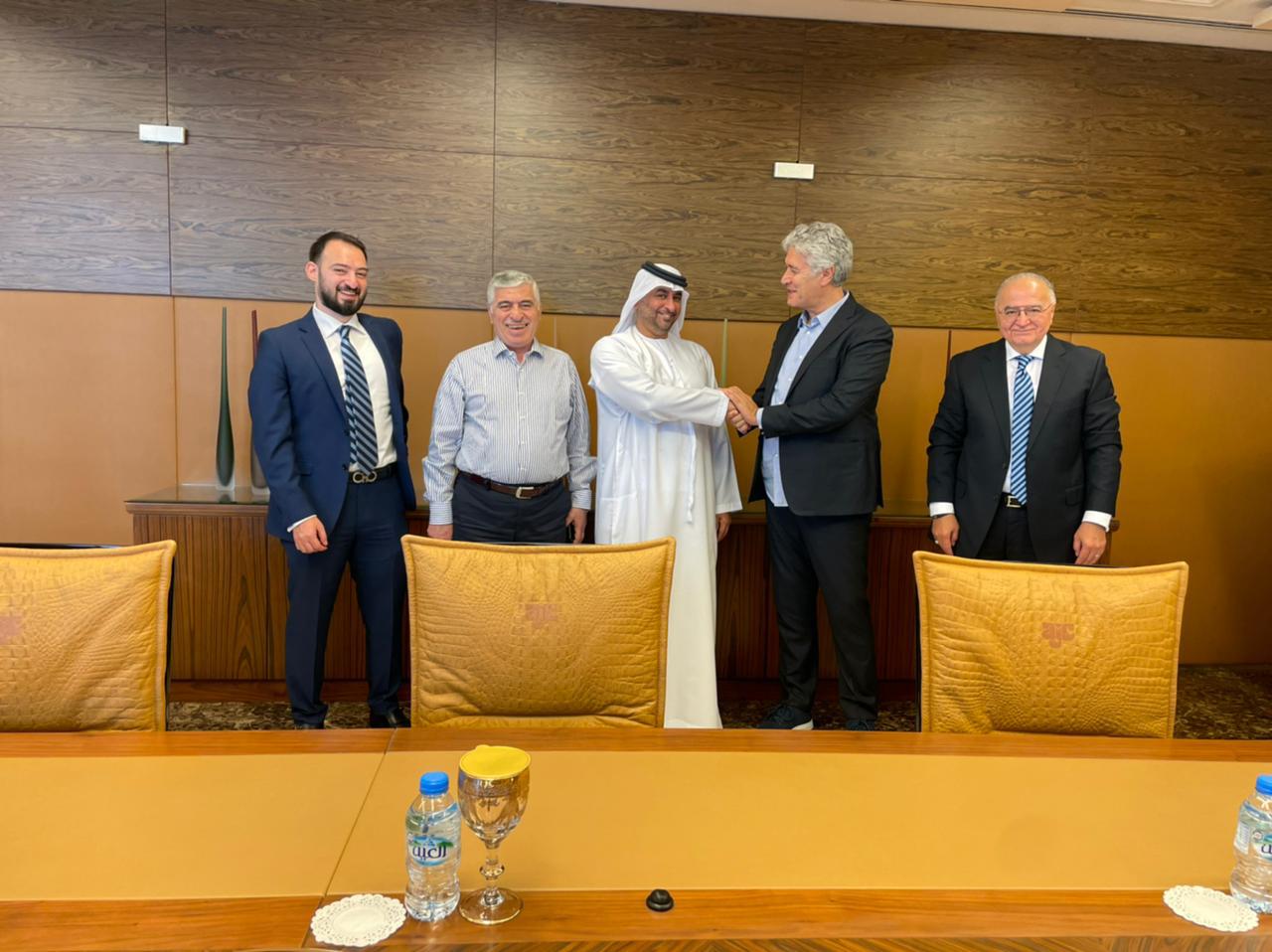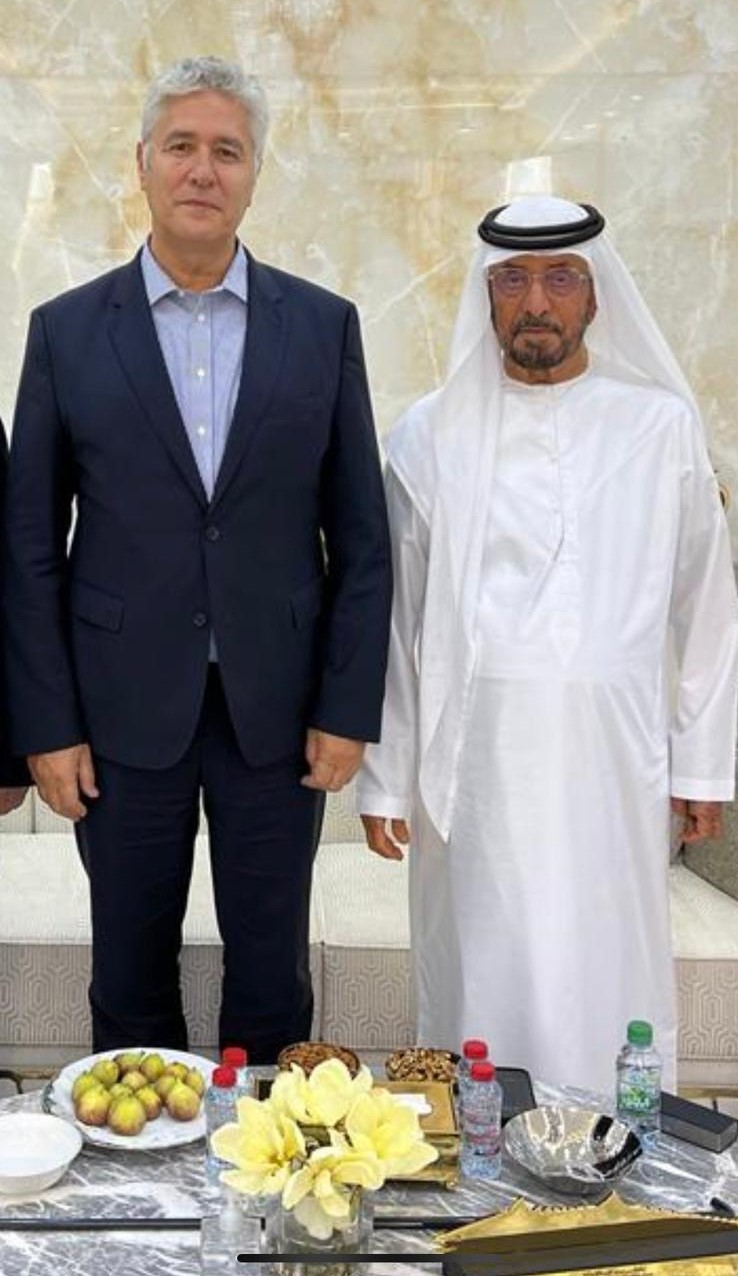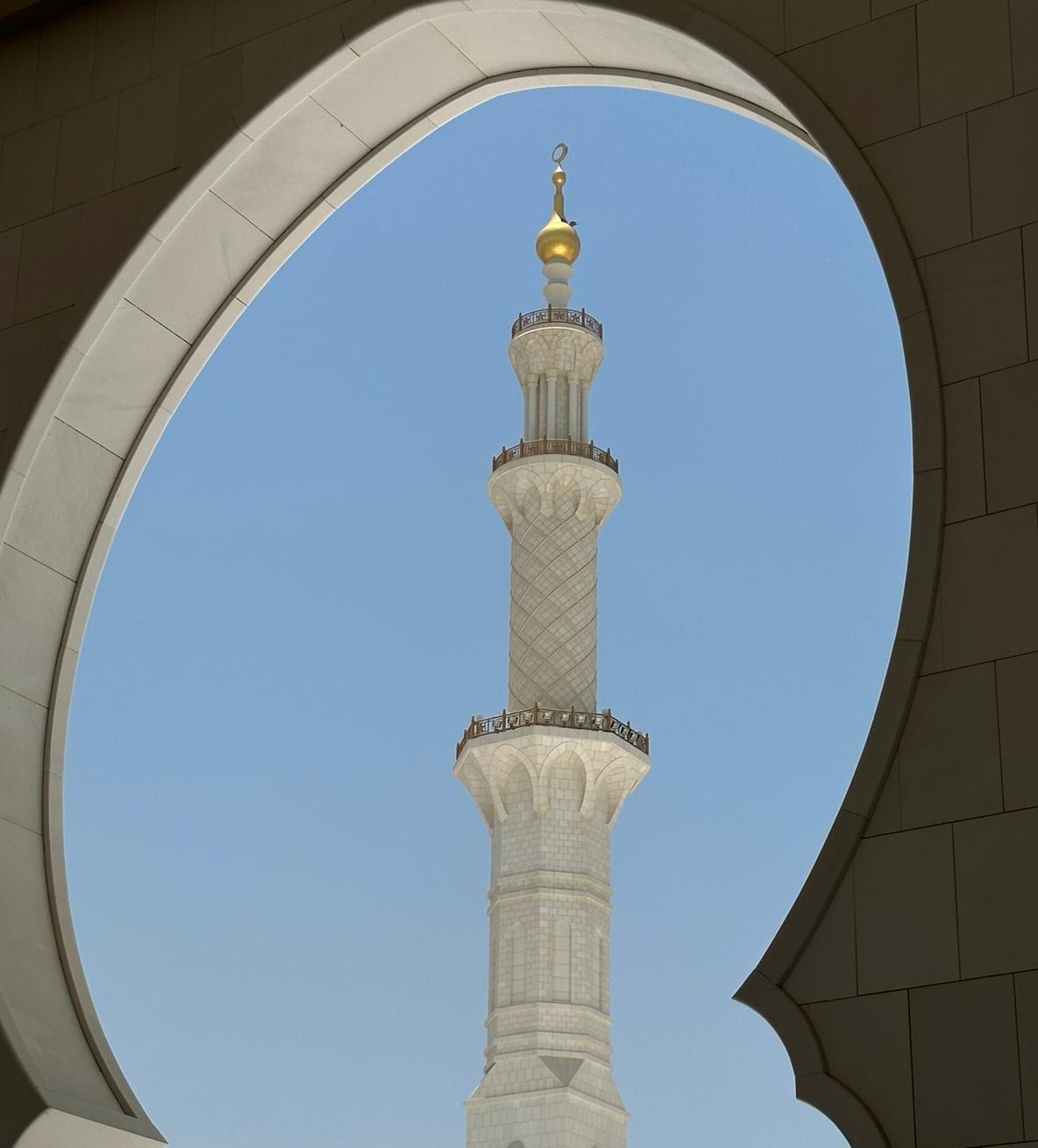 IMCI+ PUBLIC WEBINARS 2023
WEBINARS 2023 - Adjusted 05.04.2023
New Executive Advisor Assignment – March 2023
Mr Sheikh Dr Abdelrahman Jarrar, UAE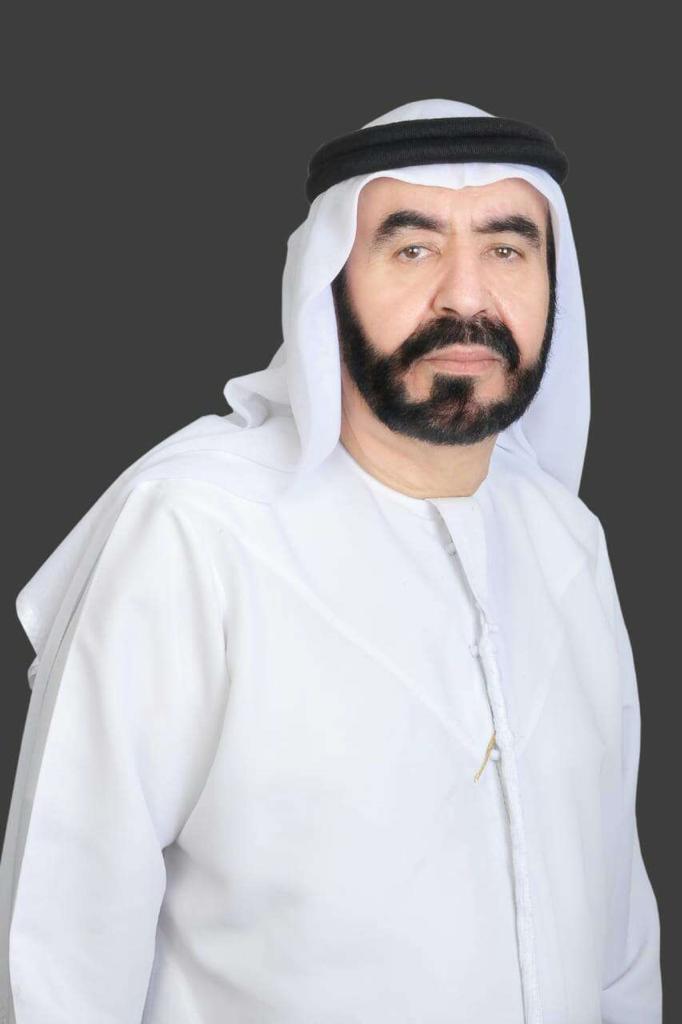 Mrs Julianna Suranyi, Australia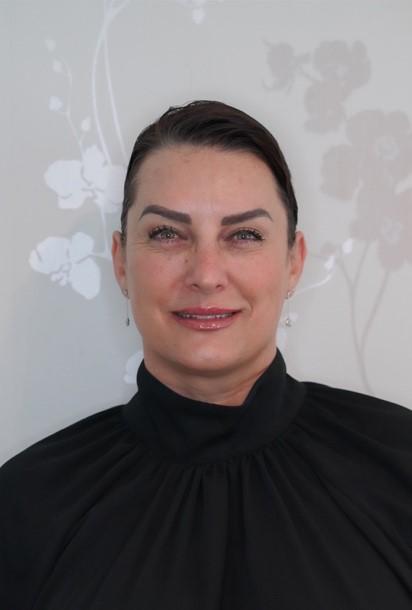 Mr Chamak Banerjee, UAE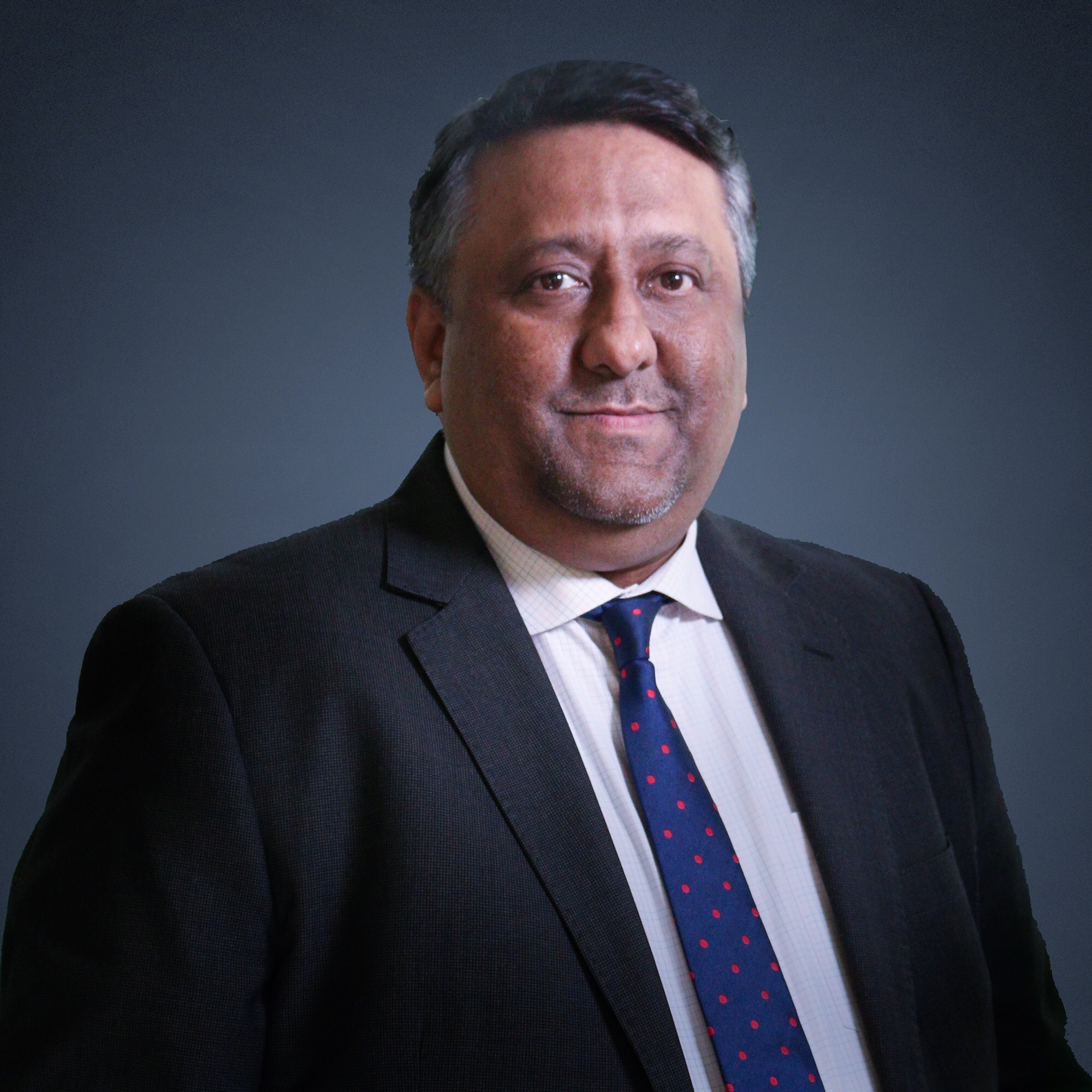 Mr Salem Mubarak Al Dhaheri, UAE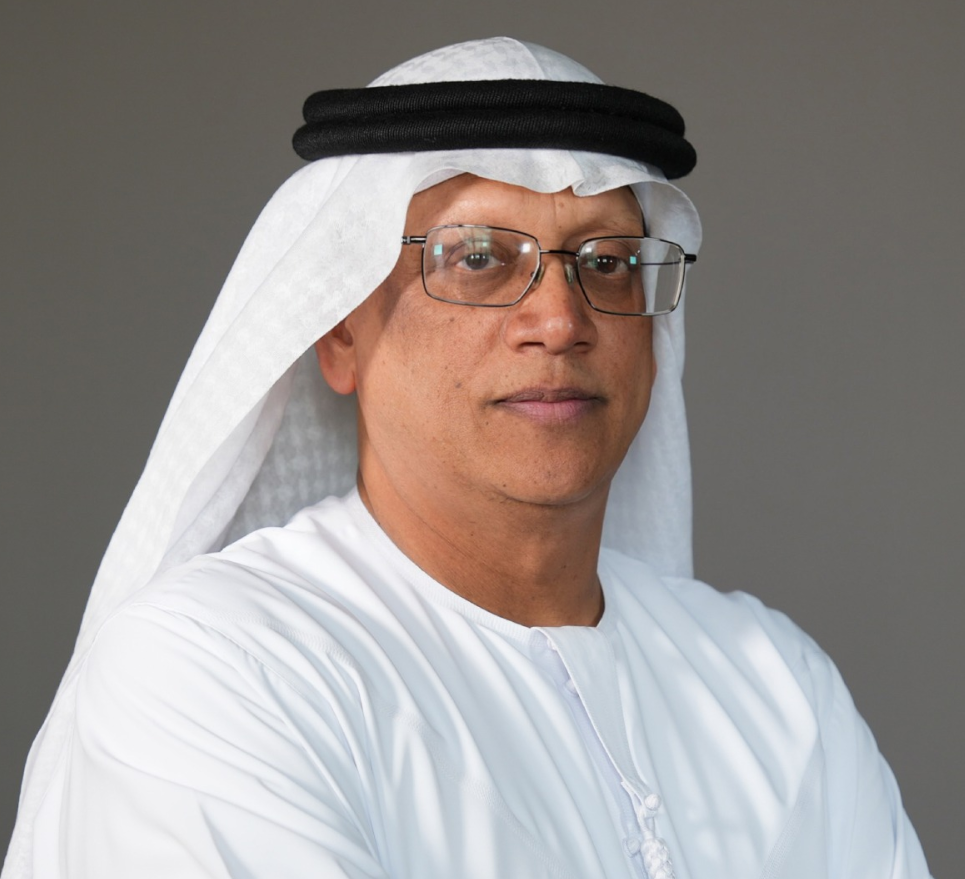 Financial Service Director – USGBF (United States Global Business Forum) – March 2023
Mr Priyabrata Pramanik, India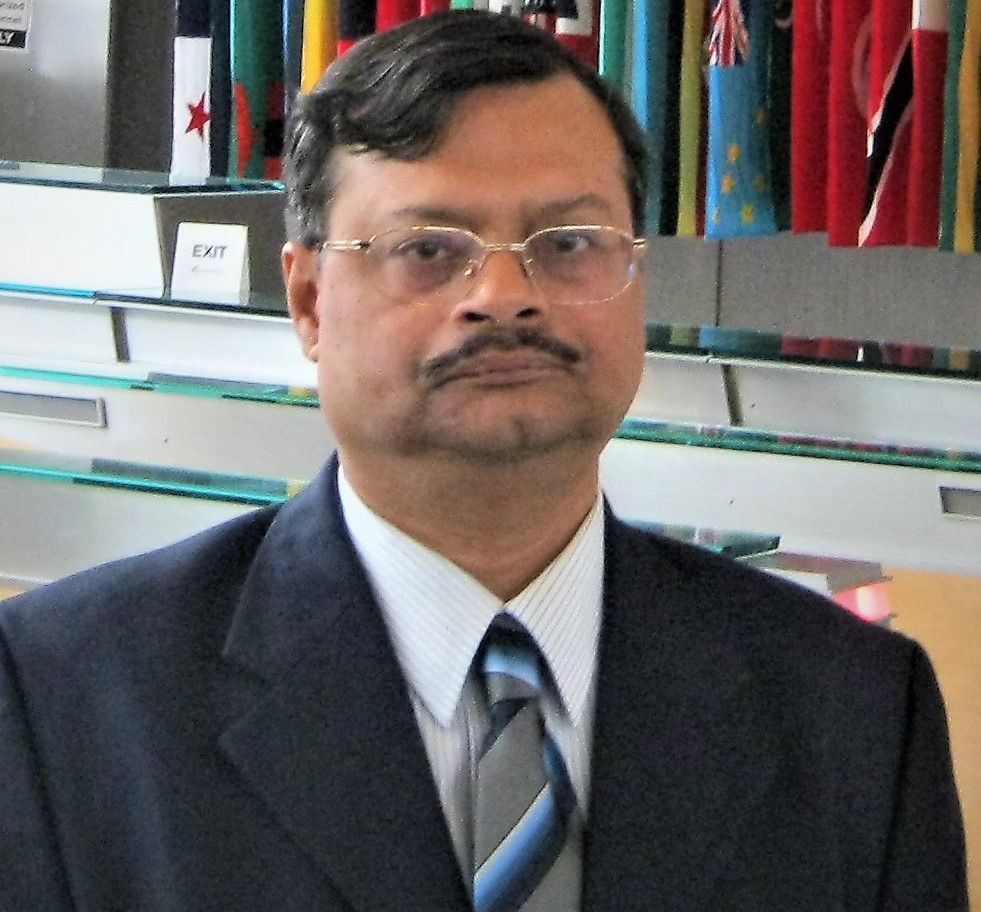 JANUARY 2023
01.02.2023. New Assignment: Jawad Salmane , currently Managing Director / Partner and responsible for IMCI+ Morocco / Africa,  has been assigned as Executive Director of the IMCI+ Group International Gmbh / LLC in Switzerland . Jawad had a diplomatic career for the Moroccan Government and is a successful business personality, in areas of trading, security, innovation, facilitation and governmental issues. He is a French – Moroccan Citizen. Jawad will contribute to our development versus the IMCI+ Vision 2025 and act as a sparring partner of the CEO / Chairman, particularly in Africa and Mid-East.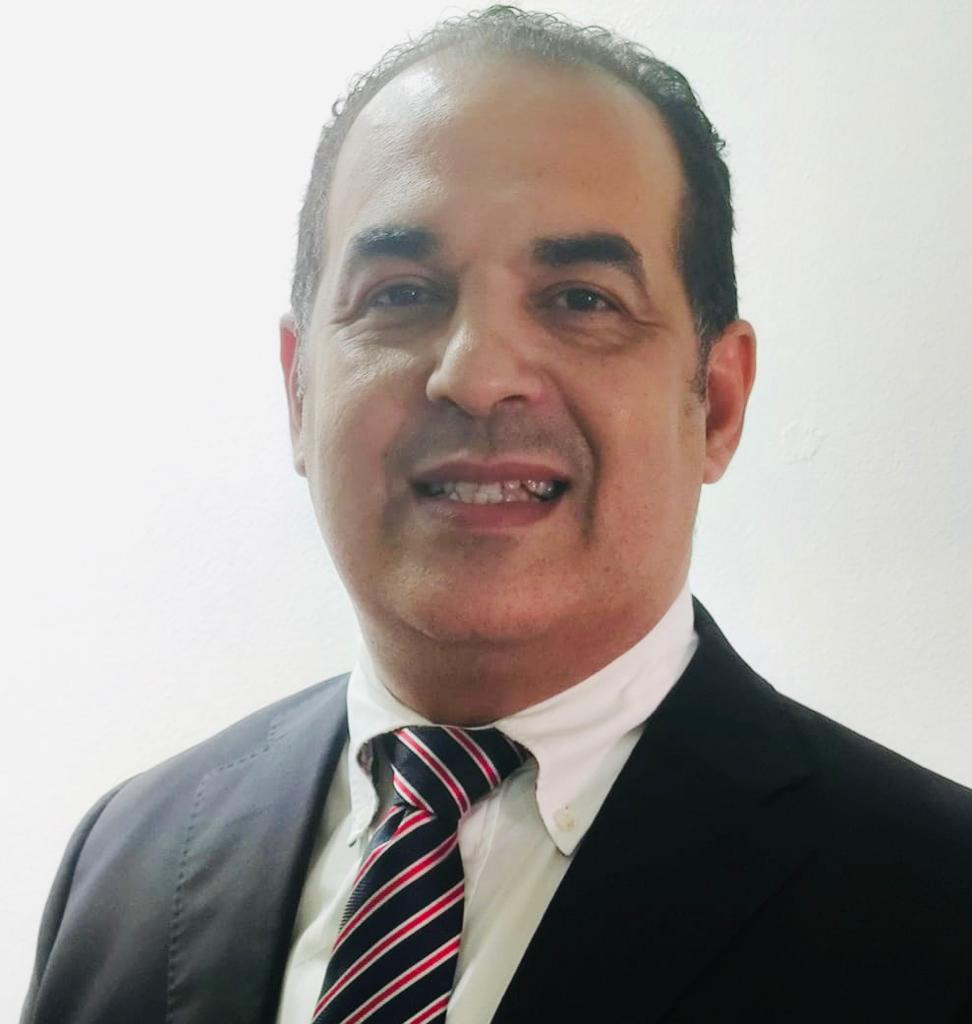 01.02.2023. Assignment :  Ismail Bitar, UAE,  was assigned as our  Sr Business Analyst / Executive Management Advisor.   Ismail is an entrepreneur and well-established business individual with more than 30 years' experience in the region, founded several successful companies in UAE, worked and completed many transactions successfully in the GCC, Turkey, Africa and Europe. He is the Chairman and & CEO of Atlas Investment Development, a company founded in Dubai with a team of 12 employees, that is active in the business, marketing and investment advisory and project management sectors. Have successfully completed in the span of 20 years more than 400 transactions valued of AED 3+ Billion+ in M&A, foreign investment, PE, full management of troubled projects and bringing them back to profitability, investment & business advisory. Have built a strong reputation in this field in the GCC and a wide network of investors and clients.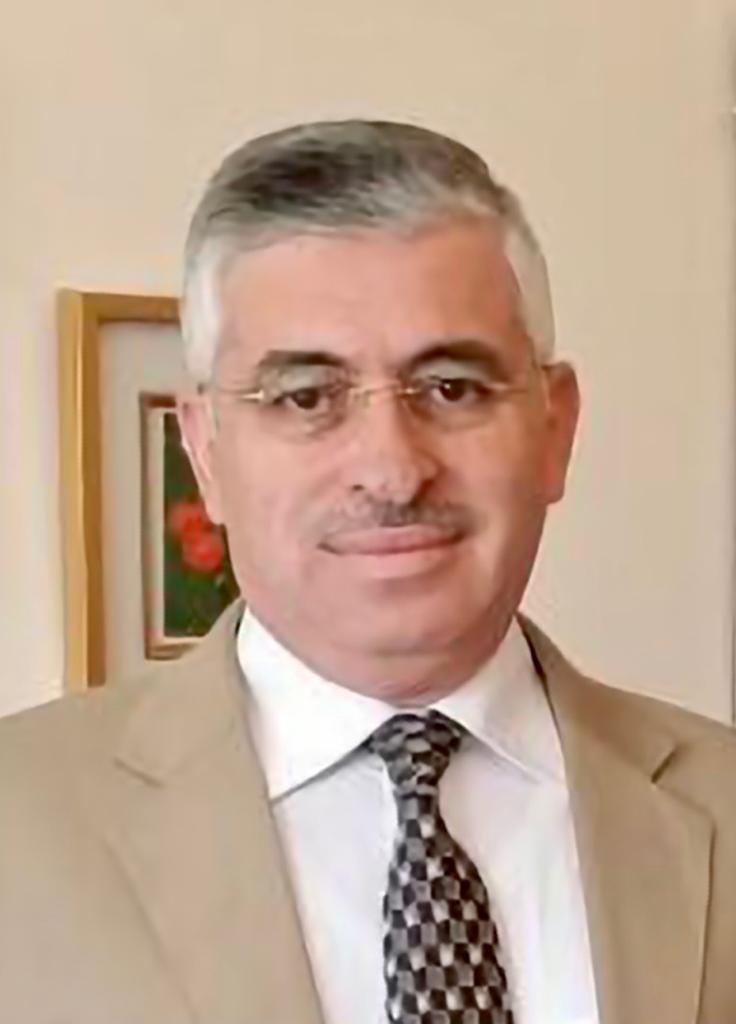 01.02.2023. Assignment: Dr Ing. Andrea Pisoni,  acting as Financial Service Account Director Europe, will support our operations and members in the Turkish / Cyprus Region.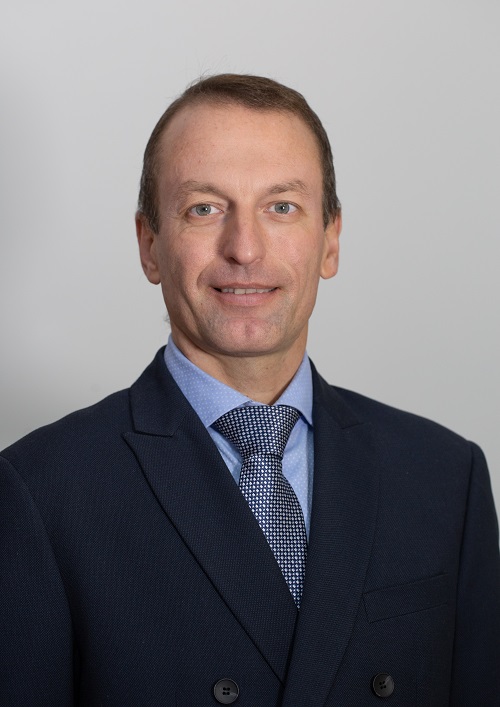 01.02.2023. Assignment: Namik Kemal Doygun , was assigned as  Regional Coordinator for Turkey / Cyprus . He is reporting directly to the international HQ's Team.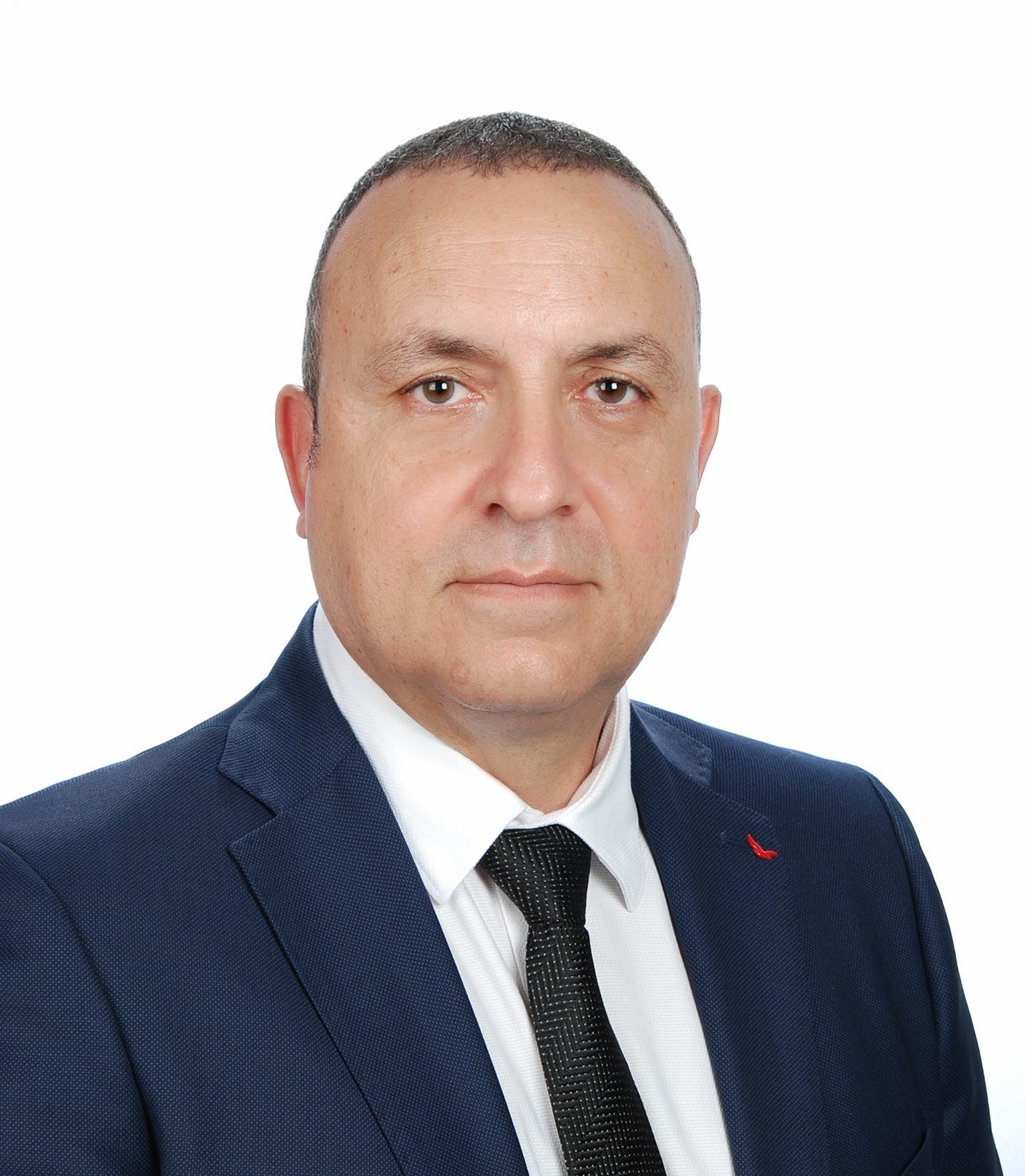 11.01.2022. Assignment: Dr Farzad Kaj,  was assigned as  Principal Director / VP, Financial Services . In this role, he is responsible for Project Finance Solutions, Feasibility Studies, Risk Management Frameworks around our project finance deals. Further, he supports the CEO in the development and relationship with our banking partners. Farzad has been working as cooperation partner with IMCI+ since 2020.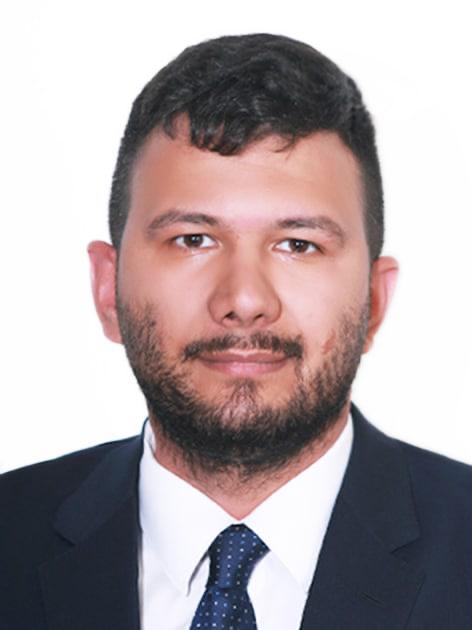 OCTOBER 2022
Event in Morocco.
Encounter with His Serene Highness Prince Albert II, and Mr Jawad Salmane, IMCI+ Group Intl, Managing Director.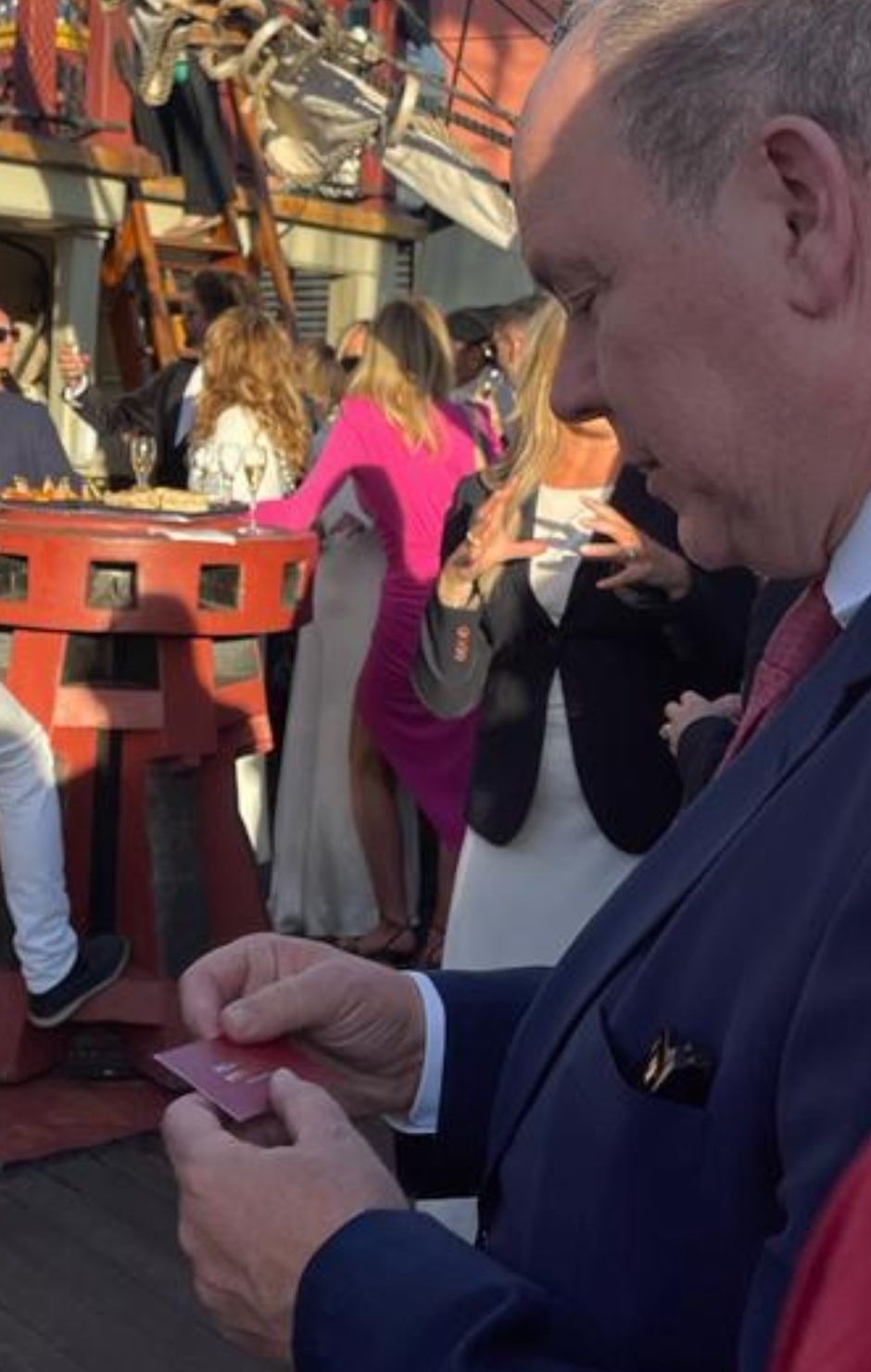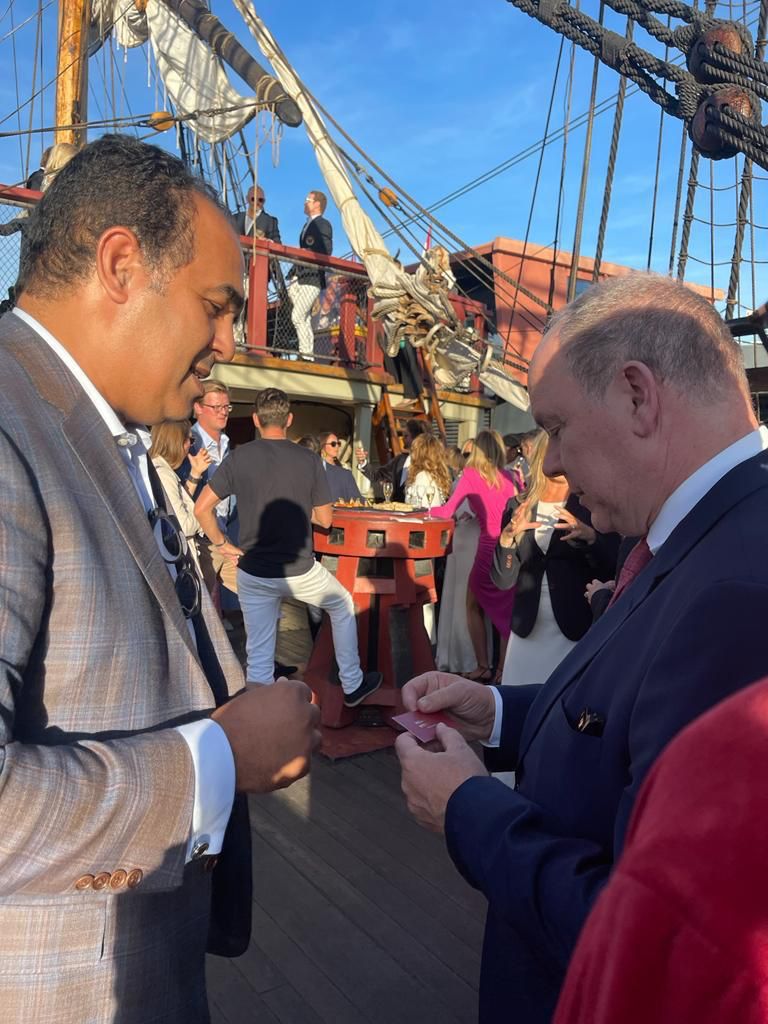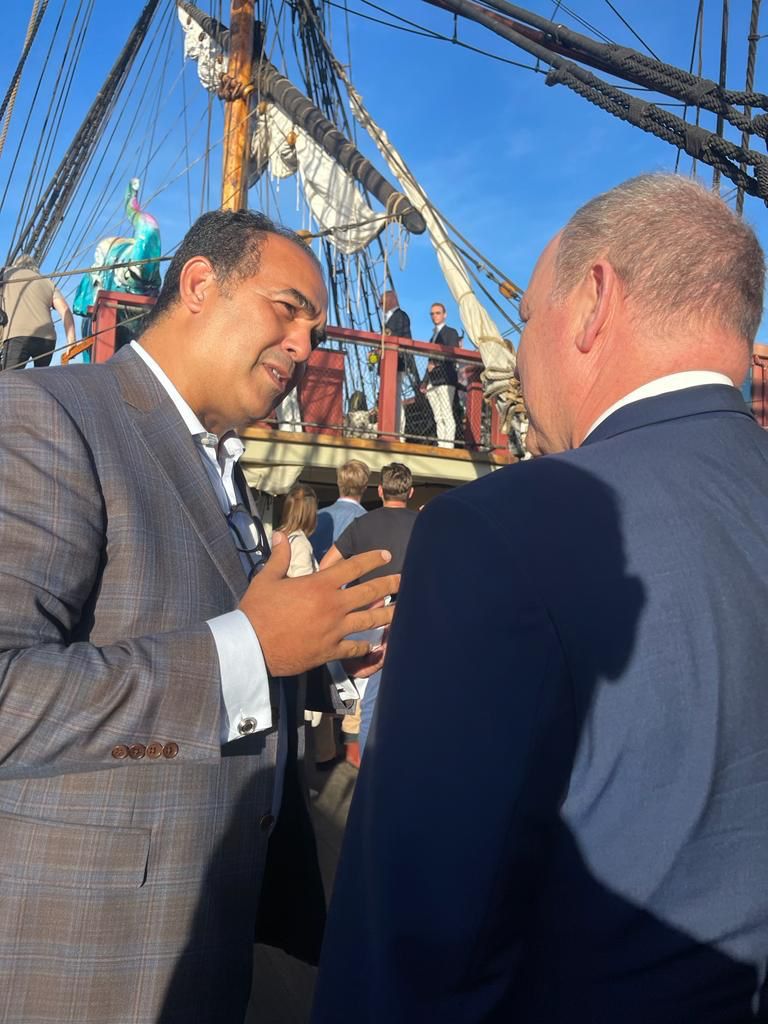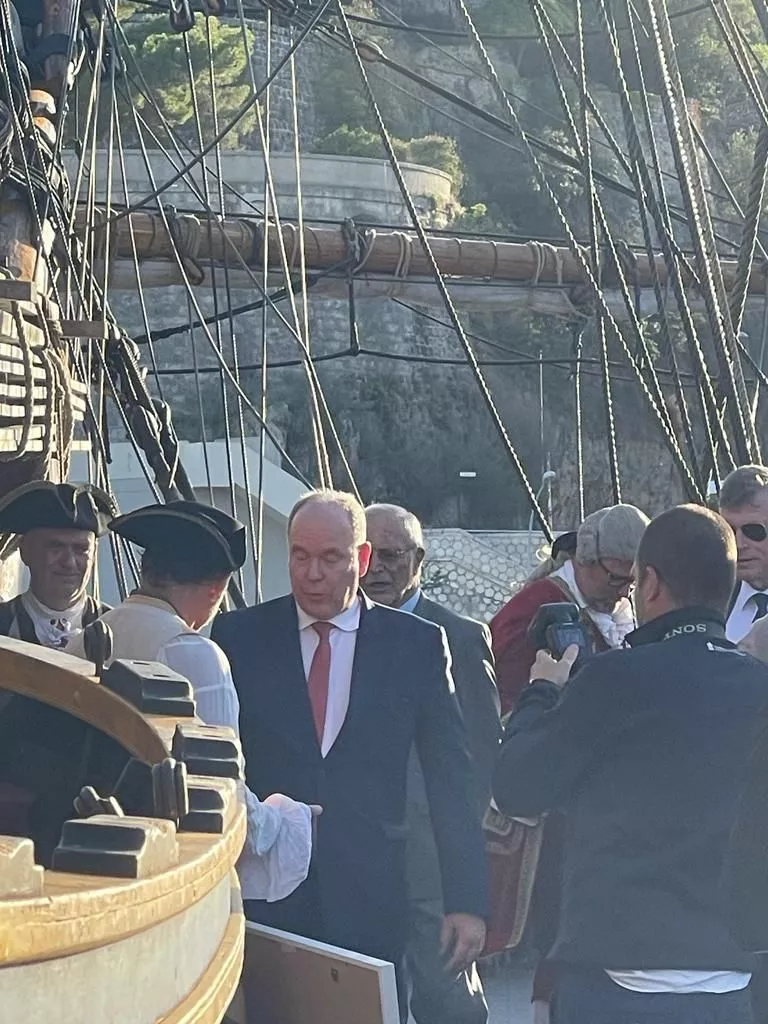 SEPTEMBER 2022
PARTNER MEETING - MEDIA EVENT - RABAT MAROCCO
For the first POST-COVID Partner and Directors meeting, we have invited ca. 60 selected personalities, among them different ambassadors, ministries and key business stakeholders to join us for a Business Panel Discussion with the title "Morocco, the catalyst for development in Africa". 
Further, we had the honor to win the Swiss Ambassador in Morocco, Ambassador Scheurer, and the United Nations Federations, Mr Christophe Giovannetti, Mr Anthony Raimondi, from Ukuzi Capital / Kenya and Mr Ernest January, CEO from Medu Capital / South Africa, key personalities who have contributed to the success of the public and media event. 
The public event was broadcasted by key TV Channels, Radio, and main print media.
IMCI Group Partner Event Morocco Sept 2022
 Based on the great success, the BOD has decided to organize the 7th Global Summit in November 2023, in Casablanca.
AUGUST 2022
IMCI+ was recognized by Global Business Review Magazie, as one of the global best players in Alternative Project Finance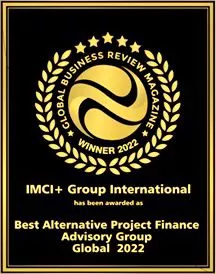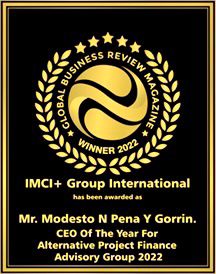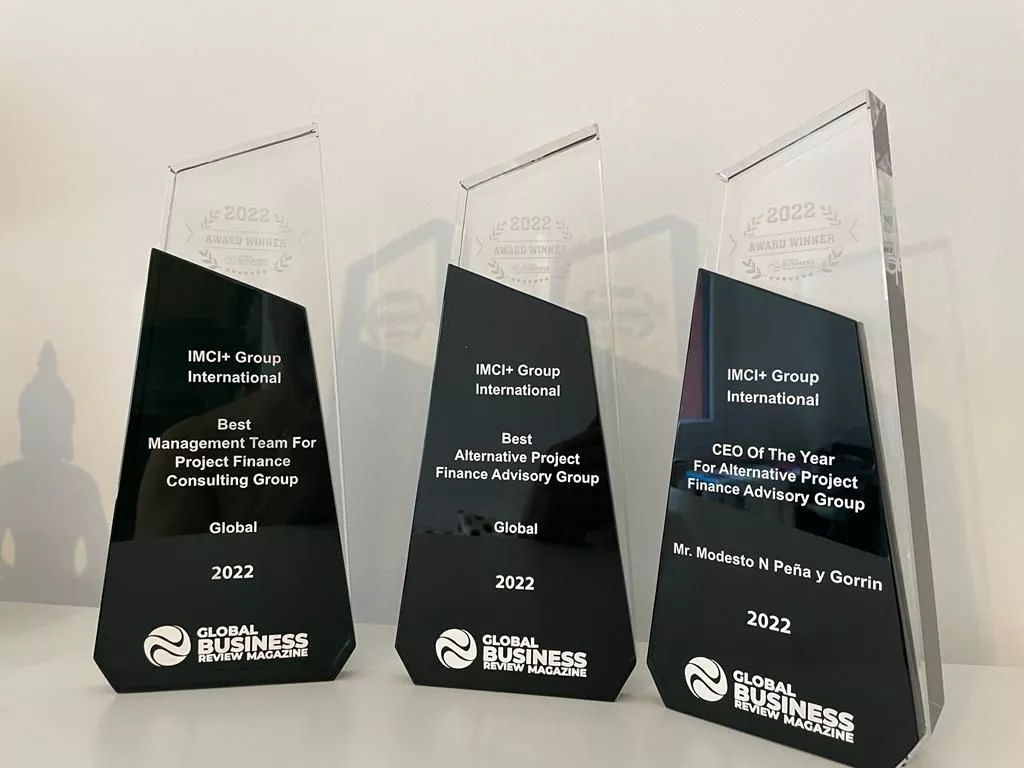 JULY 2022
Business Visit to Kenya (Modesto N Peña y Gorrin, Dr Farzad Kaj)
Supported by BDO, Eastern Africa.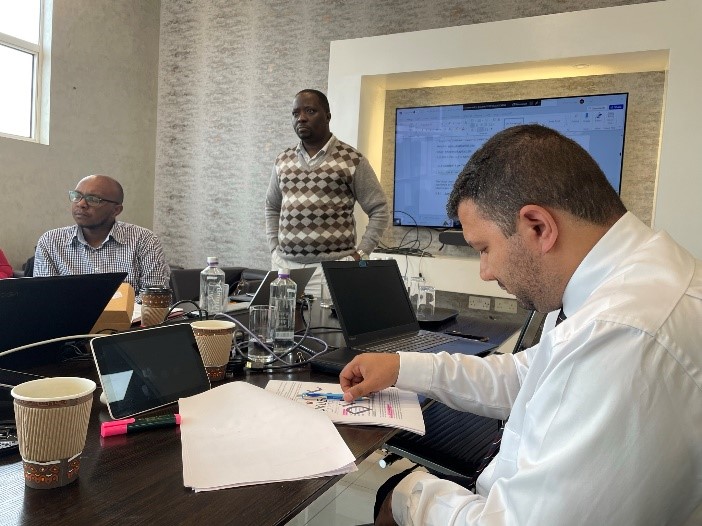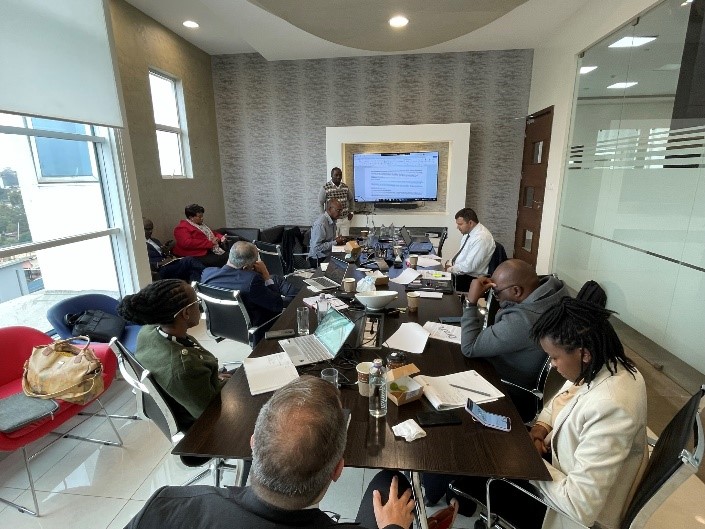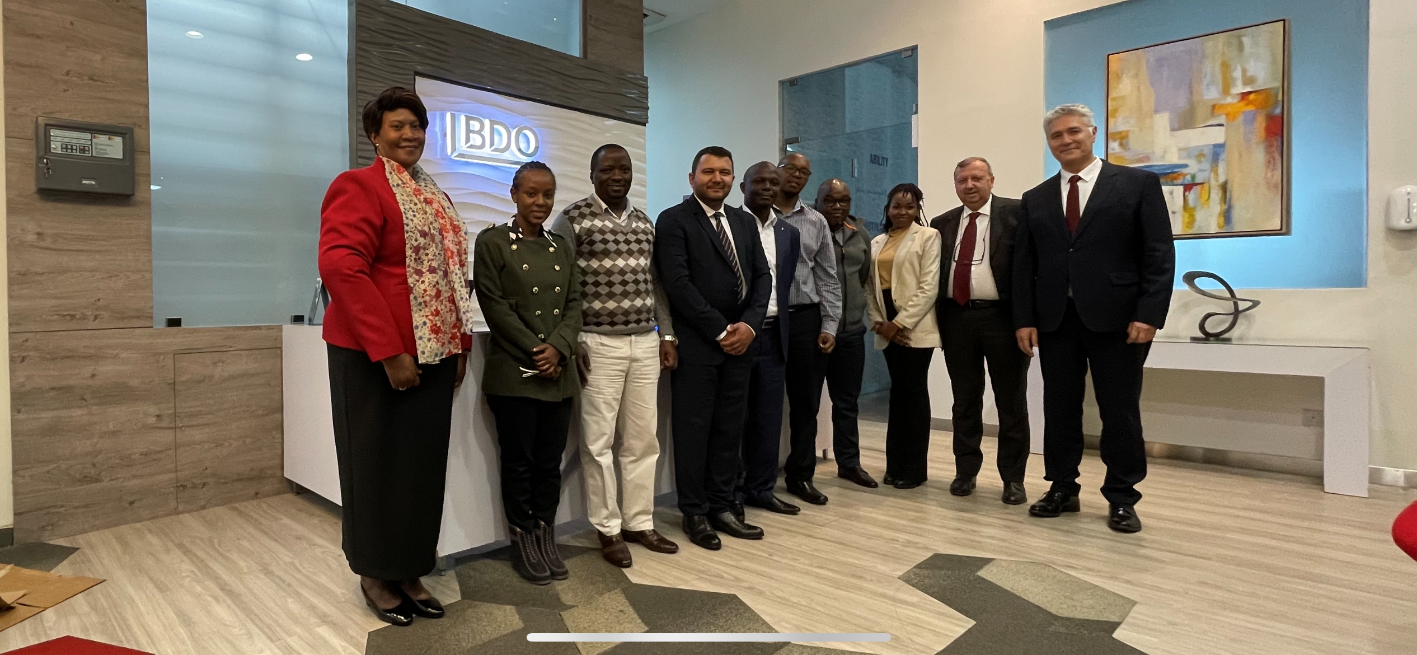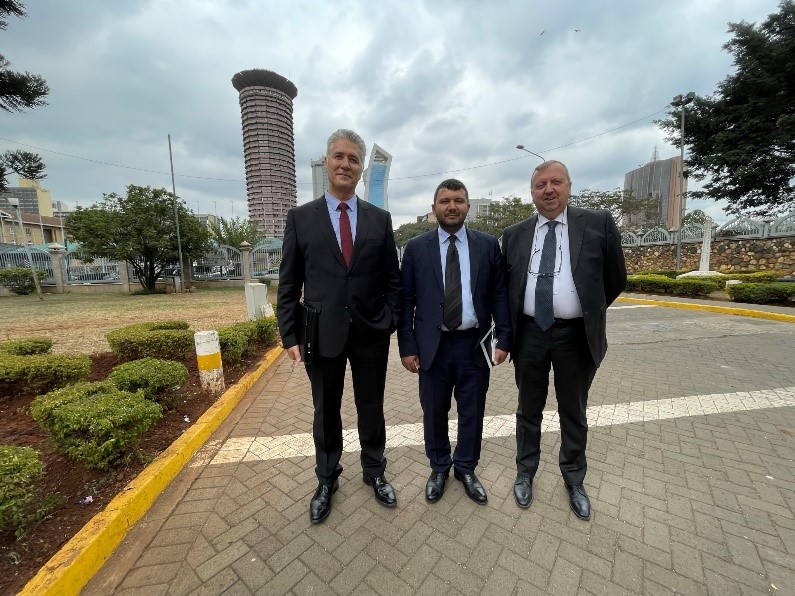 JUNE 2022
Assignment of Dr Scott Levy as Non-Executive Director (Structure Finance – IMCI+ Capital)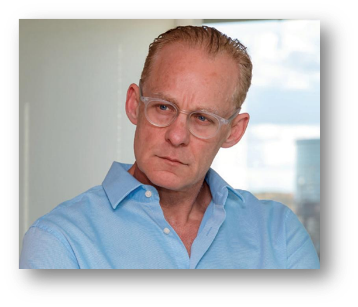 More than 25 years working in Financial Services around the world. For the last 18 years, asset backed securities, securitisation, debt capital markets, structuring, Islamic finance and asset management have been my focus and the impact of regulatory change on product development. Specific focus on legal and operational risk particularly as relates to marketing, the prospectus directive, AML and KYC. Cross border distribution and alignment with product development have been key to successes in opening new markets. Lots of shoe leather talking to distribution groups from Hong Kong to Bermuda (going west of course). Before that, offshore insurance and product development with emphasis on IT and operational/back office development (fintech of the last century).Time spent working with trade bodies (representing both insurers and asset managers) has been well spent. Training, education, and pontification through various online and printed media remain entertaining (hopefully not just for me). 
Specialties: Debt capital markets, sukuk, commercial paper, risk management, legal and regulatory impact and analysis, AML and KYC processes and analytics particular for new product design and distribution. Design and delivery of investment solutions across households with particular focus on assets and cashflow. Types of products include all forms of structured debt and sukuk (murabaha and waqala primarily) as well as short stint in open ended fund structures (SICAVs and OEICs) and equity derivatives.
education
University of Law, LL Dip, Law, 2013 – 2014, Bloomsbury
UK Society of Investment Professionals, 2007, BMI
University of Cambridge
PhD, History, 1987 – 1993, PhD in history and extensive involvement in sports (both at blues and college level).
Assignment of Jerry Lees as Non-Executive Director (Structure Finance – IMCI+ Capital)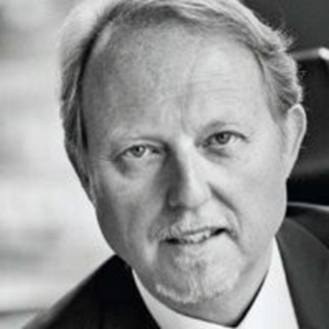 Proptrust Limited & Proptrust Overseas Ltd, UAE – Director
Linear Investments Ltd, - UK, London, Chairman
Credit Agricole - Head of Alternative Execution
Liberty - Global Marketing Director/Managing Director Asia
Quotron (Citibank) Senior VP Marketing and Operations International
Northgate Computer Services PL, Managing Director and founder
BA Hons - Economics and South East Asian Studies
USA - SEC Series 7, Series 64 Registered rep.
UK Registered Representative - FS
Business Visit of Peru (Modesto N Peña y Gorrin, Pablo Jarabo, Benard Torres)
Supported by KPMG Peru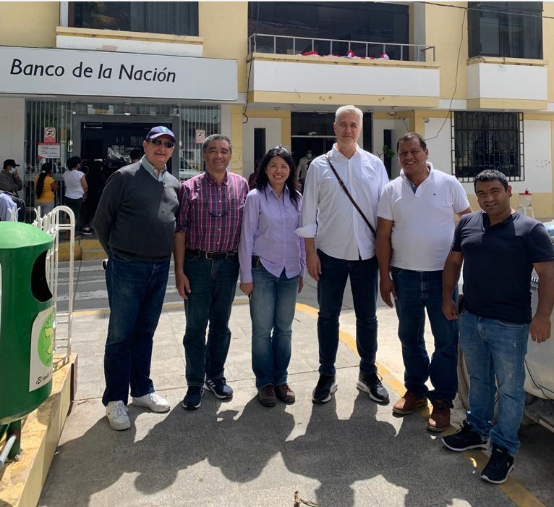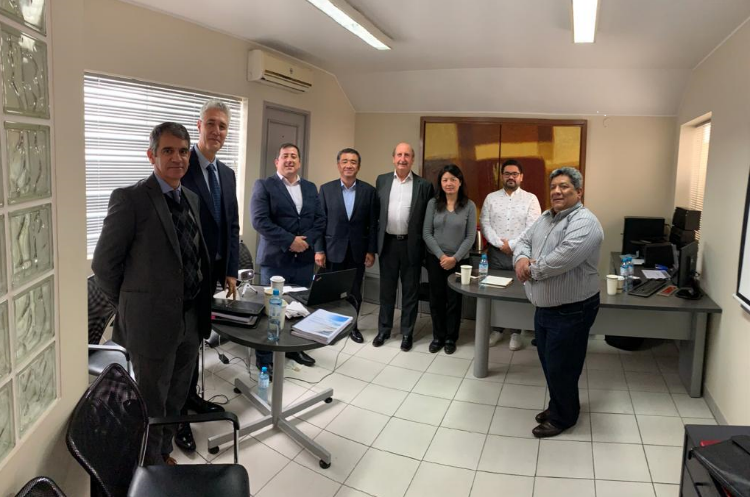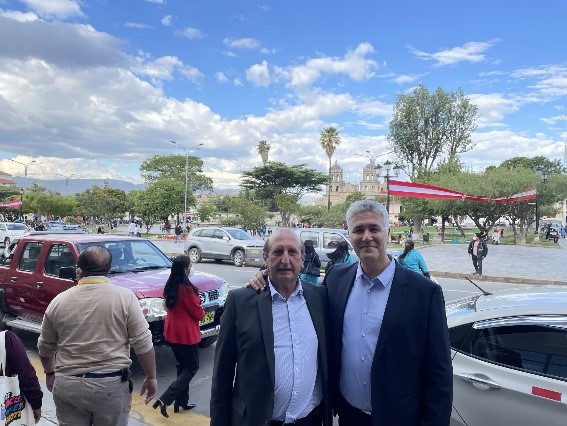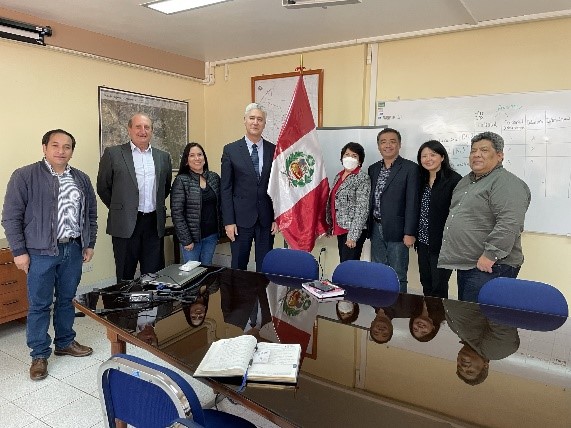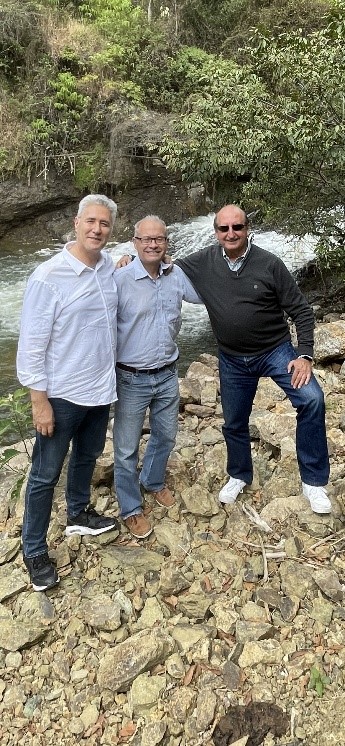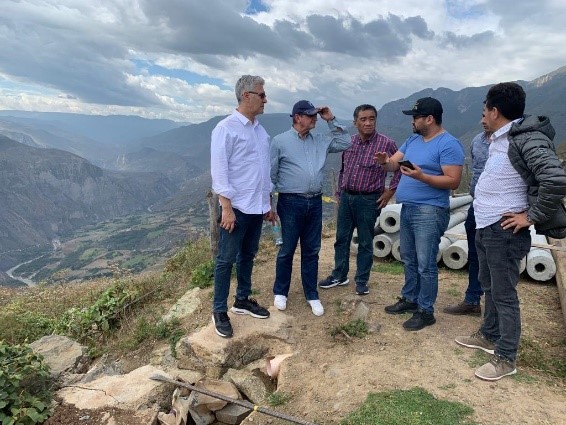 MAY 2022
"Best Alternative Project Finance Advisory Group Global 2022"
Global Business Review Magazine. UAE – Dubai 
"Best Management Team For Project Finance Consulting Group Global 2022"
Global Business Review Magazine. UAE – Dubai 
"CEO Of The Year 2022 For Alternative Project Finance Advisory Group – Mr. Modesto N Pena y Gorrin"
Global Business Review Magazine. UAE – Dubai
Launch of the new IMCI+ Alliance Website.
APRIL 2022
"Best Alternative Project Financing Solutions Switzerland 2022"
Word Economic Magazine, USA
Opening of IMCI+ Morocco / Africa
As part of the vision 2025, and our expansion in 2022-2023, we have opened our second Rep Office / Branch in Rabat – Morocco. Our company is led by Mr Jawad Salmane, who is acting as Managing Director / Managing Partner. 
Our office location is at:
52, AVENUE PATRICE LUMUMBA, No. 4- HASSAN -Rabat -Morocco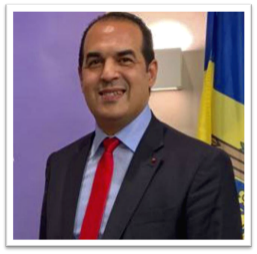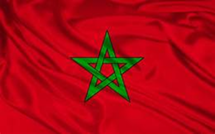 Due to the impressive growth of the business volume and within the Vision 2025, we have decided to assign a Financial Service Account Director for each IMCI+ Zone and two Global Business Analysts to support the business of our members and improve our services for the clients.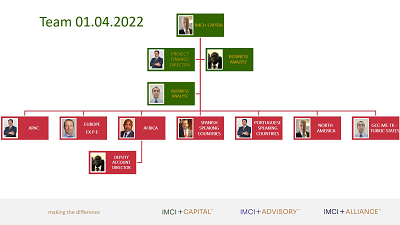 MARCH 2022
"2022 Global Best Alternative Project Finance Solutions Provider"
CFI - Capital Finance International, London, UK
IMCI+ Global Conference 30.3.2022 80 Members participated at the 2 hours conference. Supported by the following speakers
Lord Waverly, MP, UK, Main Keynote Speaker (The World is Changing?)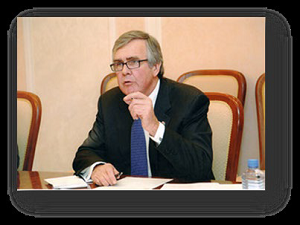 Francois Tronel, CEO CARPI TECH, Switzerland (Vinci Group)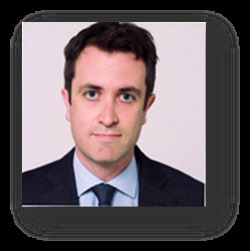 Alberto M. Scuero Carpi Group Honorary President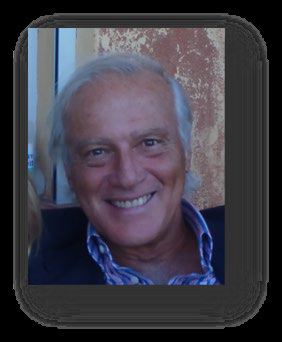 INGROUP – RETAIL CAPITAL, ITALY (the development of new business model in the franchising and retail business, supported by IMCI+)
Mrs. Chiara Campani, Executive Director
Mr Stefano Tisi, CEO & Founder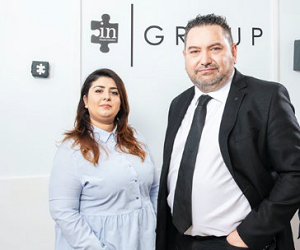 FEBRUARY 2022
CFI, London. Award as Global Best Provider in Alternative Project Finance Solutions
Confirmation of 15 partners and full members for 2022 for the IMCI+ Alliance. Under signing of new Performance Agreements.
JANUARY 2022
IMCI+ BOARD OF DIRECTORS Meeting in Istanbul. Strategic decisions around the Vision 2025 and to optimize the funding protocols and procedures. Definition of the further development of the IMCI+ Network into the IMCI+ Alliance.
The signing of a new Financing Program for Stock Listed Companies.
DECEMBER 2021
Travel and meetings in Azerbaijan at the government level
The signing of a new Project Finance Program "Cash Backed and SBLC Program" with US Investor, allowing to finance projects of 5 Mio – up to 5 billion USD, with very attractive terms and materializing within ca. 30-45 days under best conditions.
OCTOBER 2021
The IMCI+ Group board has taken the decision to open as test and reference, a first Rep / Liaison Office in Turkey.
IMCI+ was able to sign cooperation with a reputed European group, becoming a representative for their Bond Program. This allows IMCI+ to use a new project finance program.
JULY 2021
IMCI+ Group rebranded new its corporate logo around a new structure of divisions as Alliance, Capital, and Advisory with its own strategies, logos, and branding.




Board Meeting in Zurich - July 2021
During the Zurich- July 2021 board meeting, the board in Switzerland was constituted for the Swiss Group and registered in the Federal and Cantonal / State Register of Zurich. Katia Cicala, Pablo Jarabo, and Pedro Gard Brito were confirmed as new Directors in Switzerland. Over the two days workshops, we have reviewed the last semester and establish the new action plan for the coming and final term in 2021.
Finally, also celebrate friendship and partnership. Connected were Clara Chauvin via Zoom during the two days were, Mrs. Clara Chauvin (South Africa / Mauritius) and Mr. Emmanuel Musa Samdi (Head Africa), Nigeria.
NEW DIVISIONAL WEBSITES  – MAY-JUNE-JULY 2021
We have decided to go online with divisional websites, making sure that every business line has its vertical market contribution and yet, under the umbrella of IMCI+.
IMCI+ WEBINAR-TRAININGS – APRIL 2021
During April 2021, we have organized 3 internal webinars à 2 sessions, totalizing over 264 participants. The scope was to give our internal colleagues and partners more insight into aspects of our consultancy / M&A, Project Finance, and Investment Services.
IMCI+ HQ'S IN SWITZERLAND – FEBRUARY 2021
As part of our vision 2025, we have founded our International HQ's in Zurich. We are sharing the location with our partners and friends of Brainforce International. 
The decision is to leave, for the time being, the Network and Alliance Structure in London, as well as our Investment Services entity.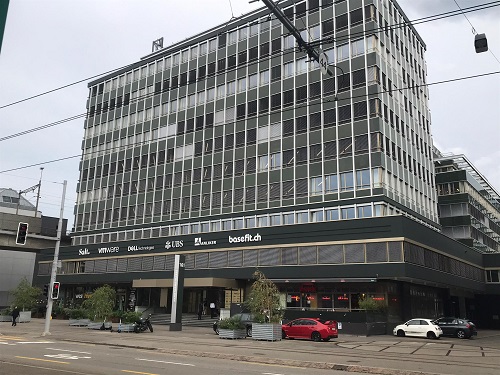 IMCI+ Group International  LLC – /GmbH
Corporate HQ's
Hardturmstrasse 161 – 8002 Zurich /Switzerland
+41 44 448 41 90 
TOP STRATEGIC COOPERATION WITH LITHON HOLDINGS / PROJECT CONSULTANTS – DECEMBER 2020
Lithon Holdings in Namibia / Africa and IMCI+ have sealed strategic cooperation to deliver 360 degrees services around EPC/Project Management and Project Finance. The focus is mainly the African soil, with the vision to expand this venture worldwide.
TOP STRATEGIC COOPERATION (CANADA-USA) – AUGUST 2020
IMCI+ has joined forces with an international group in aspects of the project and corporate finance, making IMCI+ become a co-underwriter of ca. 70 banks. This enables IMCI+ to facilitate financing services and in particular, to launch in September 2020, the so-called XL-Program, focusing on deals over 100 Mio USD (case by case starting with projects of a size of 20 Mio USD upwards) up to 100 Billion USD.  
VISION 2025 – DECEMBER 2019
During a BOD meeting in December 2019, the BOD has decided to process the change from a pure network structure to a hybrid organization, with a corporate structure.
This structure should develop within 2025 into a worldwide organization, around different hubs in all zones, with country rep offices and a population of ca. 500 people. The organization will act as a financial conglomerate / Investment firm, linked to services in the key consulting areas.
TOP STRATEGIC COOPERATION (SWITZERLAND) – DECEMBER 2019
IMCI+ and Brainforce International have signed in December 2019 strategic partnership. Brainforce is a Swiss-based top European Interim Management Provider.
By this cooperation, IMCI+ is expected to extend by over 6500 people its services to the world market in all five continents. On the other hand, IMCI+ will have access to top experts, for future Due Diligence or project management activities.
Please check their website for more info.
LONDON, 01.07.2019
We are delighted to announce that IMCI+ has become a preferred partner from a US/Swiss Investment Group and consequently direct syndicate fiduciary partner in the funding process.
With this structure we can offer 360-degree financial services, with particular focus on Project Financing and BG's solutions. The Swiss Structure to which we are directly linked, has placed project funding in the size of 1 Bio € per year. The mother house in the US has booked financial transactions in 2018 in the size of over 3 Trillion US $.
GDPR HANDLING AT IMCI+ GROUP
IMCI+ Group has taken all necessary steps to comply to the new regulations, and make sure all clients, associates and third parties privacy information are safe and controlled by us.
At IMCI+ Group, we are committed to ensuring that all data is secure and remains so at all times, so that personal privacy is protected. To achieve this, we have put together IMCI+ Privacy Policy that clearly sets out how we collect and process your personal data, for what purposes we use personal data, the legal grounds of processing such data, how we keep data secure and third parties rights in relation to such data.
Please check our (GDPR) General Data Protection Regulation Policy.
PARTNER AND INTERNATIONAL BUSINESS CONFERENCE - MILAN/ITALY, 26.1.-27.1.2018
Over 30 people (Management, BOD, partners, associates, cooperation partners, special guests and clients have met in Milan for discussing business subjects, bench marks and subjects of leadership.
IMCI+ CELEBRATES ITS 1998-2018 ROOTS
The origins of IMCI+ starts with the activities of the founder in 1998 as interim manager. In 2004, IMC Integral Management Peña was founded in Berne, Switzerland.
In 2011, IMC became IMC International, starting a network structure with 16 colleagues, mostly interim managers and five business lines.
In 2013, the company has decided to focus on three business (Corporate Finance, Consultancy and Advisory / Coaching.
In 2017, the company started the 2020 vision in becoming a corporate finance conglomerate.
ALERT NEWS IMCI+ REPRESENTATIVES - PROJECT FINANCING, 2018
It seems that our success has attracted some individuals with dubious motives. It has come to our attention that there are some brokers and individual, pretending to act on behalf of IMCI+ Group, it appears they are signing contracts, presenting offers and then asking for financial payments. If identified, we will report them to Interpol and law enforcement in their countries of operation. This is criminal misrepresentation, and our legal department will pursue the matter to the full extent of the law wherever such individuals are found. We wish to inform that only the official Principals, Partners and the Senior Management are authorized to act on behalf of IMCI+ Group, all of whom are all visible on our website. Please double check if not sure.
Further to this only an investment director as well as a member of the senior Management Team is authorized to sign any engagement contract facilitating a financial solution. IMCI+ never asks money in advance, neither engages in any business, if we have not seen the client at their location of business and evaluated the project. Any business is documented and approved according our General Terms and Code of Conduct which all clients will received from commencement of interaction and signing of NCNDA.
If for some reason, you appear to have entered into any suspicious relationship with somebody pretending to be an official representative of IMCI+, kindly send your full documented file to our legal department at legal@IMCI+-group.com
Similar to many much bigger companies, we seem to have become a target, as the Internet and the virtual world, facilitates unlawful activities and defamations.
We will like to emphasize that clear procedures, transparency, actual personal visits, meetings between clients and IMCI+ partners and our history, offers a guarantee of serious and a reliable service. 
PROJECT FINANCE IN THE VALUE OF OVER 200 MIO€ SIGNED, DECEMBER 2017
PARTNER MEETING - BOD MEETING - GA ASSEMBLY, JULY 2017 IN LISBON
LISBON MEETING, 8 JULY 2017
Several countries and experiences shared a wonderful weekend meeting.
FOUNDATION OF IMCI+ INVESTMENTS SERVICES, MARCH 2017
IMCI+ has created ist new company, which will focus mainly on project finance and corporate finance activities.
IMCI+ GROUP SHORTLISTED FOR NOMINATION AS BEST INTERNATIONAL M&A ADVISORY PARTNER – GLOBAL 2016

IMCI+ Group was shortlisted by Capital Finance International www.cfi.co as Global 2016 Best M&A Advisory Group.
We are honored for this and thanks the related readers and jury for their vote.
Awards criteria:
The CFI.co award selection panel is using a wide range of criteria to help it reach informed decisions regarding the awards, lending the critical eye of a collective 170 years of business journalism, corporate leadership and academia to the exhaustive information gathered by the award body's own research team. Some of the more important factors taken into consideration are as follows:
Shareholder value added
Financial performance
Cost effectiveness
Capabilities of team
Negotiation skills
Innovation
Corporate governance
Strengths of nominations
About CFI.co
CFI.co provides insight into some of the more complex areas of international finance and development issues both in print and online,  with a particular emphasis on identifying examples and drivers of economic convergence. By combining journalistic experience with reports from influential organisations, CFI.co delivers its 124,000 readers and subscribers a unique mix of views and opinions.
IMCI+ GLOBAL SUMMIT LONDON, NOVEMBER 2016
Over 20 partners and associates have celebrated the three days Global Summit which takes place every three years.
The BPL 2013-2017 was presented and discussed.
Further the Vision 2020 of new structure.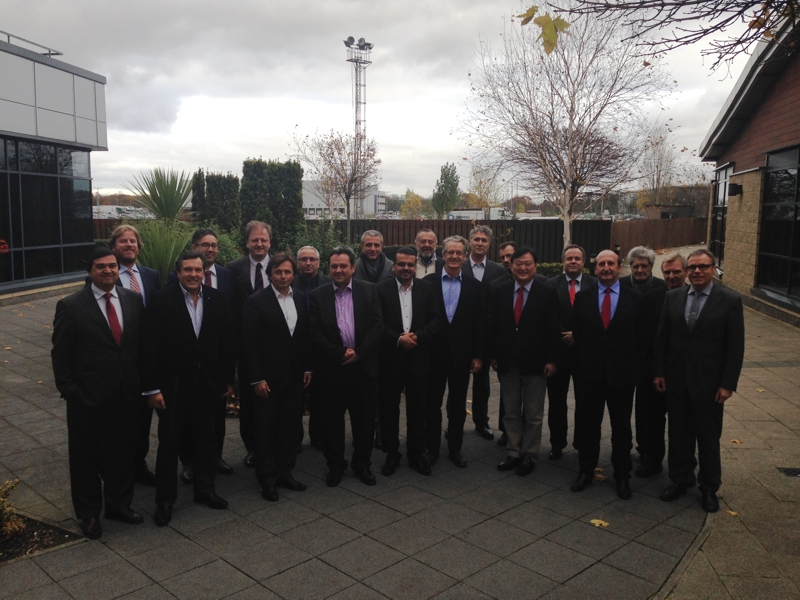 IMC INTERNATIONAL BECOMES IMCI+ GROUP INTERNATIONAL, 2016
We have decided to move our international division from Spain to London.
Further, the Group has created a shareholder structure around partners.